Old and New Games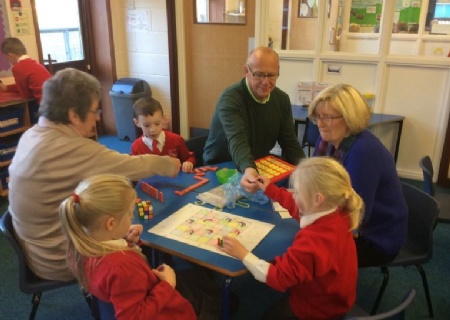 Y1/2 have been finding out if their toys are better than their grandparents' toys.
The Year 1/2 pupils have had an enjoyable term in learning all about toys from the past and the present this autumn term.
After starting off the term with a visit to Sudbury Hall Museum of Childhood, they were inspired to learn about how toys have changed over time. They were inspired to create some fantastic board games for their home learning projects. There was a huge variation of board games on imaginative themes.
The children's learning culminated with inviting their grandparents in to school to play with toys from the past, the present and their newly created board games. It was a lovely morning, where old and young shared stories and explored many games. We think the children impressed their grandparents with their new games and they definitely bought back some memories of their childhood!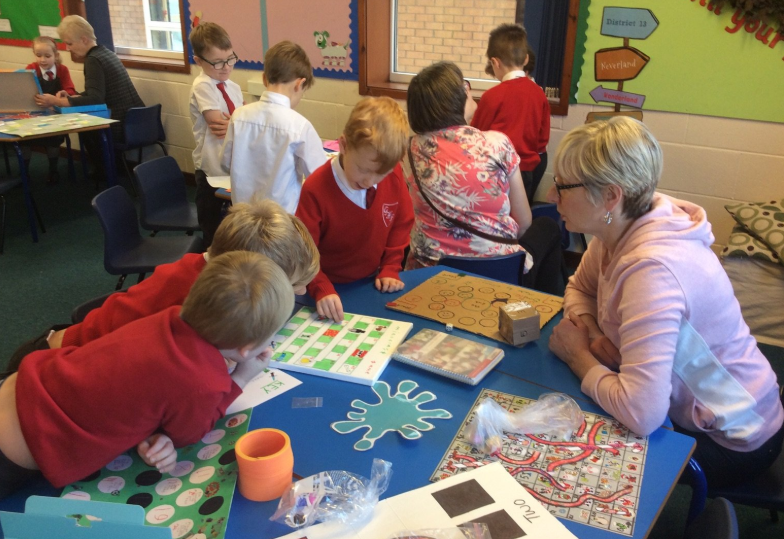 It looks like the children have found out that the games their grandparents played with might not be as technological but they are still fun to play with.