Y3/4 Bomber Command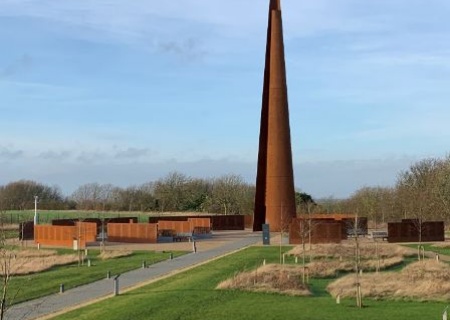 On January 16th and 17th, years 3 and 4 went to the Bomber Command Centre in Lincoln.
When we arrived, we went straight outside to see the spire which was the same height as the wing of a spitfire plane! While we were there, we learnt a great story about a dog and his owner who played important roles in the war. After that, we played a game where we had to find information about different people who lost their lives in Bomber Command. Following this, we looked at interesting maps, dressed in different uniforms, looked at flight equipment and performed a five second freeze frame play as if we were flying an aircraft. Later on, we had lunch and then we went to a gallery and found lots of facts about the war. Downstairs, in a dark room, we watched four different air-raid videos. Also, they had telephones that told different information and reports about what was going on at the time. Sadly, after this, the trip was over and we had to go home.
By Tess Hall and Ava Hullott-Brookes.