School Vision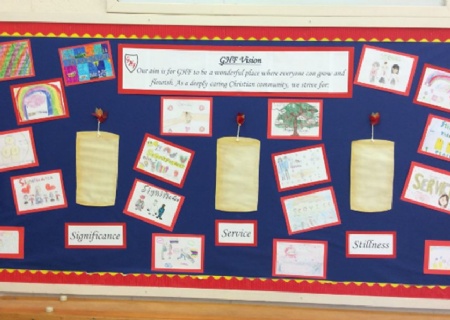 We have been busy trying to raise the profile of our school's vision.
Our aim is for GHF to be a wonderful place where everyone can grow and flourish. As a deeply caring Christian community, we strive for:
•Significance for every individual in our school and wider community to feel welcomed and valued.
•Service as the truest route to excellence, where we work to do what is best for one another, enabling all to achieve their full potential.
•Stillness to reflect on who we are, who we should be and how we can be transformed.
Each class has been involved in discussing the three S's and creating work for our fabulous display in the hall.
Written by Clyde & Caitlin