Information for parents and carers: coronavirus (COVID-19)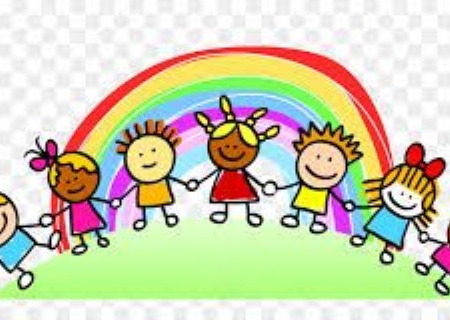 Dear parents/ carers
I am sure you are all aware that from 8th March we will be fully reopening school to all pupils as directed by the Government. We are very excited to be welcoming everyone back and keen to continue our excellent safety procedures and practices that have kept us safe so far.
We will continue to maintain bubbles and social distancing in school and ask that you continue to support this by arriving and collecting your child in the allocated time slots and whenever possible allowing children to come onto site in the morning unaccompanied. Any adult coming onto the school site will be expected to wear a mask. Children are asked to come in their school PE kit on the days that PE is planned, class teachers will let you know when that is via dojo.
Times for the school day:
Year group Arrival / Collection
YR 8.45 / 3.00
Y1/2 8.50 / 3.05
Y3/4 8.55 / 3.15
Y5/6 9.00 / 3.20
As previously agreed, older children may use the start and finish time of younger siblings if needed.
If your child develops symptoms of COVID-19, they must not come to school and should self-isolate
along with the rest of the household. Anyone with symptoms can arrange a test on this link arrange a test or by calling 119.
Further information is available at: Further information and guidance 18 March 2021
Contents
The DfE blog features topical information about education and coronavirus (COVID-19) that parents may find helpful.
Coronavirus (COVID-19) roadmap 29 March 2021
From today, the rules on social contact, business and activities, and travel are changing as part of the coronavirus (COVID-19) roadmap.
Outdoor gatherings (including in private gardens) of either 6 people (the rule of 6) or 2 households will be allowed, making it easier for friends and families to meet outside.
Outdoor sports facilities such as tennis and basketball courts, and open-air swimming pools, will be allowed to reopen, and people will be able to take part in formally organised outdoor sports. All children will be able to access any outdoor childcare and supervised activities. Parent and child groups, for the benefit of children aged under five years, can also take place outdoors with a limit of 15 attendees (children under five years of age and group facilitators do not count towards the attendee limit). Parent and child groups must be organised by a business, a charitable organisation or a public body.
The 'stay at home' rule will end, but many restrictions will remain in place.
Please see the guidance on the COVID-19 response – Spring 2021 (Roadmap) for further information.
Children in primary schools do not need to wear a face covering and they should not be asked to wear one. Dr Susan Hopkins, the Chief Medical Adviser for NHS Test and Trace, has said that "the consensus among educationalists, public health and clinical specialists is that it is not advisable for primary school children to wear face coverings. That is why Public Health England has not recommended to the Department for Education that they should be worn by primary pupils in the classroom. Children need to see facial expressions to develop their communication and language skills and practically, they can have difficulties keeping them on all day."
Asymptomatic testing information for parents and adults in households with children at school or college
NHS Test and Trace announced earlier this week, that all adults in households with school and college age children without symptoms can now access regular rapid coronavirus (COVID-19) testing.
Test kits can either be collected or ordered online, as set out below.
Undertaking regular, rapid coronavirus (COVID-19) testing helps reduce transmission of the virus. Parents and other adults in households with children at school or college, who do not have symptoms, can now access regular, rapid coronavirus (COVID-19) testing. This includes childcare and support bubbles.
Tests are fast, easy and completely free. There are different ways for a household, childcare or support bubble to collect their test to take at home, twice-weekly:
· through your employer, if they offer testing to employees
· by collecting a home test kit from a local test site – anyone aged 18 or over can collect 2 packs of 7 tests
· by ordering a home test kit online – please do not order online if you can access testing through other routes, this frees up home delivery for those who need it most
If you have any queries about the tests, and you live in England, please call 119 (free from mobiles and landlines). Lines are open every day from 7am to 11pm.
Children of primary school age (and below) without symptoms are not being asked to take a test.
Testing is voluntary, but strongly recommended to all who are eligible. Alongside the vaccine, washing hands, wearing face coverings, and maintaining social distancing, rapid testing plays a vital role in reducing transmission rates. Getting into the habit of regular testing as part of our everyday lives will help us all to play our part and do what we can to protect each other.
If you have any questions please do not hesitate to telephone the office or email enquiries@gonerbyhillfoot.lincs.sch.uk.