Defoe Class Democracy Assembly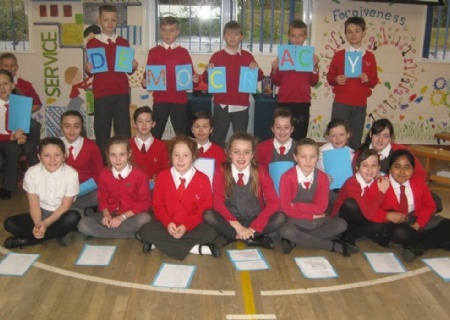 Defoe class deliver an excellent assembly on the British Value of Democracy.
On Thursday 14th January 2016, the Year 6 pupils of Defoe class delivered an excellent assembly on the British Value of Democracy. The children researched the topic and put together a variety of ideas to inform all other pupils about this important value. They researched the history of the Magna Carta which they shared in a rap, they produced a quiz for pupils, they did a vote for appointing a new teacher, they wrote a democracy song to the tune of 'Fight Song' and finished off with their prayer. The whole class worked really well together as a team, putting the assembly together in a short space of time and really listening to each other's ideas. The parents who attended were very impressed along with all the other pupils and teachers – Defoe class were justly proud of what they had achieved.

Democracy Song written by Abi Davies, Rebecca Mavros and Amy Spendlove
(sung to the tune of 'Fight Song')
Having a small vote,
For our Nation,
Putting new ideas into motion,
Like how a single word,
Can change your own life…
I might only have one voice,
But I can make you all listen.
And all those things I didn't say,
The little voice inside my brain,
I will scream them out tonight,
Can you hear my voice this time.
This is our country,
Take back our power,
This is our choice ohhh…
Now raise your voice oh,
Take back our… vote-ing,
This is our time now…
And nobody can take that away from us…
Cause we've still got a lotta fight left in us.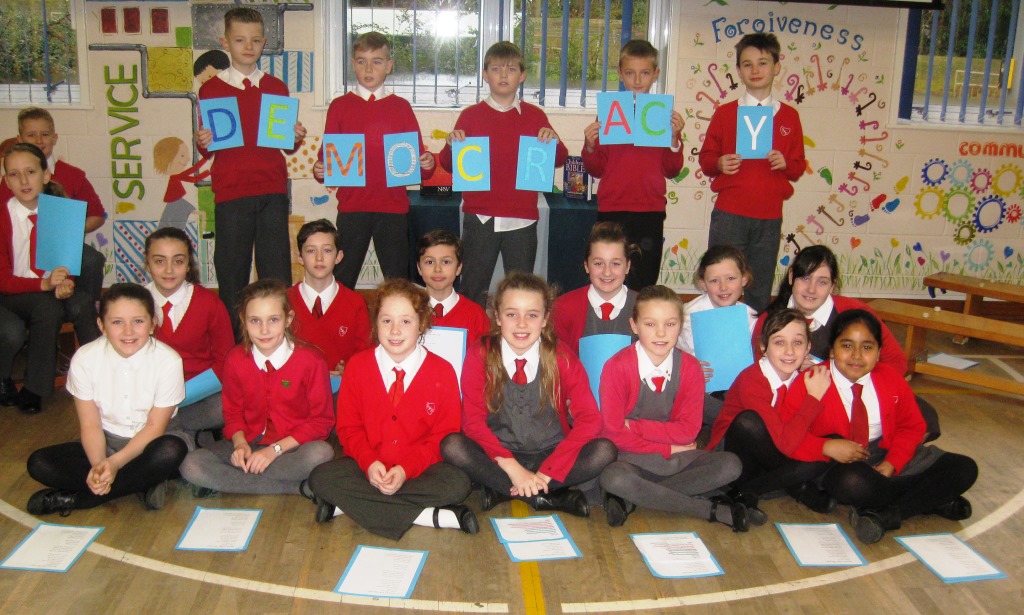 Democracy Prayer by Ruby Cox and Sam Taylor
Dear Lord,
Thank you for our equal rights in voting,
We also thank you for our democracy,
Thank you for our say in the law of taxes,
Thank you for our opportunity to vote,
Also for our chance to choose the way the world appears,
Thank you for our own beliefs in how the world is run,
And finally, thank you for our chance to learn and achieve,
Amen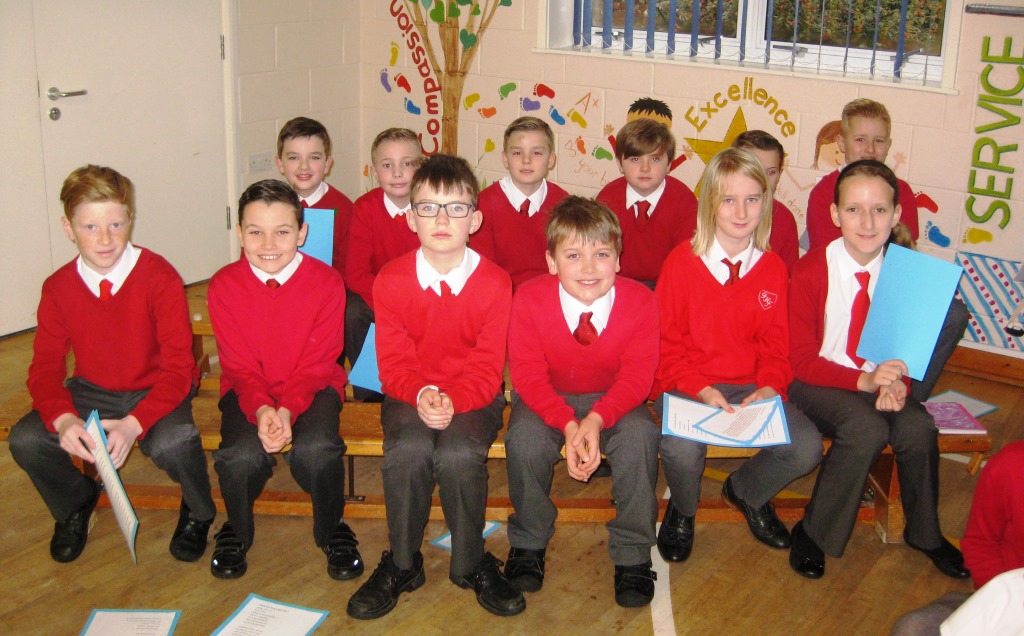 Did you know you can see the Magna Carta in Lincoln? http://www.visitlincoln.com/magnacarta
Did you know that all schools have a duty to actively promote fundamental British Values?
https://www.gov.uk/government/news/guidance-on-promoting-british-values-in-schools-published