Y5/6 Trip to Woolsthorpe Manor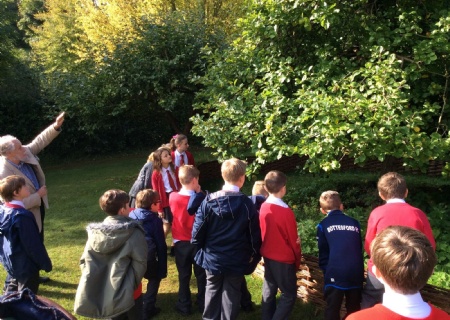 They find out about Grantham's most famous son.
On the 18th and 20th of September, Year 5/6 went to Woolsthorpe Manor.
Firstly, we visited the orchard where Isaac Newton discovered gravity. Isaac Newton was very interested in science and wanted to find out how it worked which is how he discovered gravity. We learnt that if you drop a feather and a brick from the same height and the same time, the brick will fall first because it's heavier and larger because gravity pulls it to the ground.
Our favourite activity was the house tour. Each room had a story about Isaac Newton that we didn't know about. For example in one of the front rooms, we found out that at the age of 9, Isaac Newton threatened to burn down the house!
By Marcie, Y5
You can view the photo gallery here.