Y3/4 Collection Visit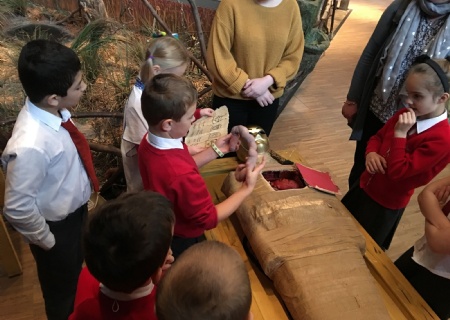 Y3/4 visit the Collection for their Egyptian topic.
On Tuesday the 16th and Wednesday 17th November, Year 3 and 4 went on a trip to The Collection museum in Lincoln. During the trip, we got involved in lots of different activities which were about the Ancient Egyptians. One of the activities we did was a group drama where we had to act out an Egyptian story about a Pharaoh and his wife. We also had a go at becoming archaeologists where we had to use special brushes and digging equipment to find ancient artefacts which we really enjoyed! Other activities included making Egyptian amulets that we got to model ourselves with clay and beads and a tour where we got to see some very old artefacts and perform a gruesome mummification!
By Mia, Year 3