Quorn Kid's Challenge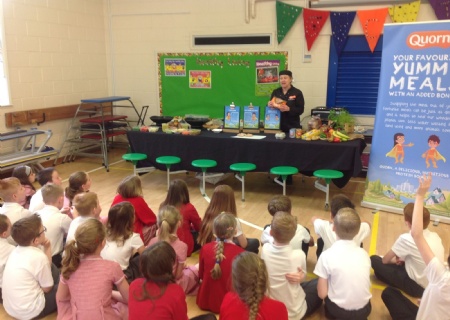 Y3/4 take part in exciting workshops!
We were delighted when Michelle from the Quorn Kid's Challenge offered to run interactive nutritional educational sessions with our Y3/4 pupils. The children are developing their cooking skills and ideas about healthy food and eating this term so this workshop sounded perfect.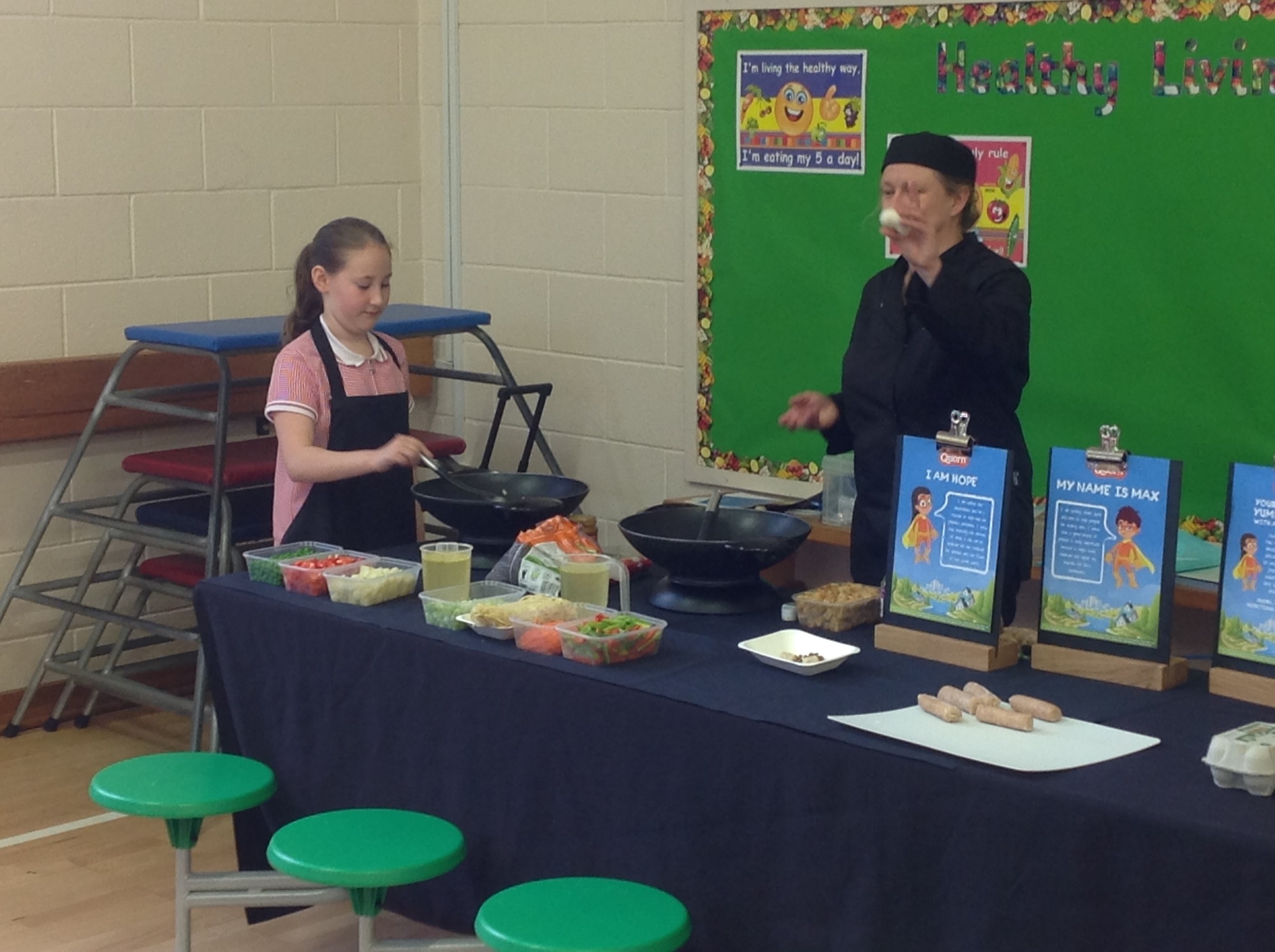 On Thursday 3rd of May, years 3 & 4 were visited by a lady to talk about healthy eating and to take part in a Quorn Healthy Foods workshop. During the workshop, we got to look at different recipes that used Quorn as an ingredient including curry and sausage rolls. Some of the Year 3/4s also had the opportunity to take part in the cooking which they found extremely fun. We even got to taste test some of the food!
Surprisingly, the food was more delicious than we thought it would be. We really enjoyed taking part in the workshop and learning how we can use Quorn in different healthy recipes.
By Sai, Alice and Katie, Year 4
The children really enjoyed learning more about eating habits and cooking. They learned how we can get protein without using up all our meat resources – and that you can make some delicious food with Quorn.
Of course the children loved tasting the food the best! Lots of them said they would like to cook them too.
You can download the delicious recipes the children tried below.