Y4 Kingswood Residential
Y4 have an action packed residential.
On Wednesday 20th of June, Year 4 travelled to Kingswood for 3 days to take part in a range of outdoor and indoor activities. The activities included low ropes, where we worked as teams and used our balancing skills, climbing, orienteering, fencing, bush craft and crate stacking.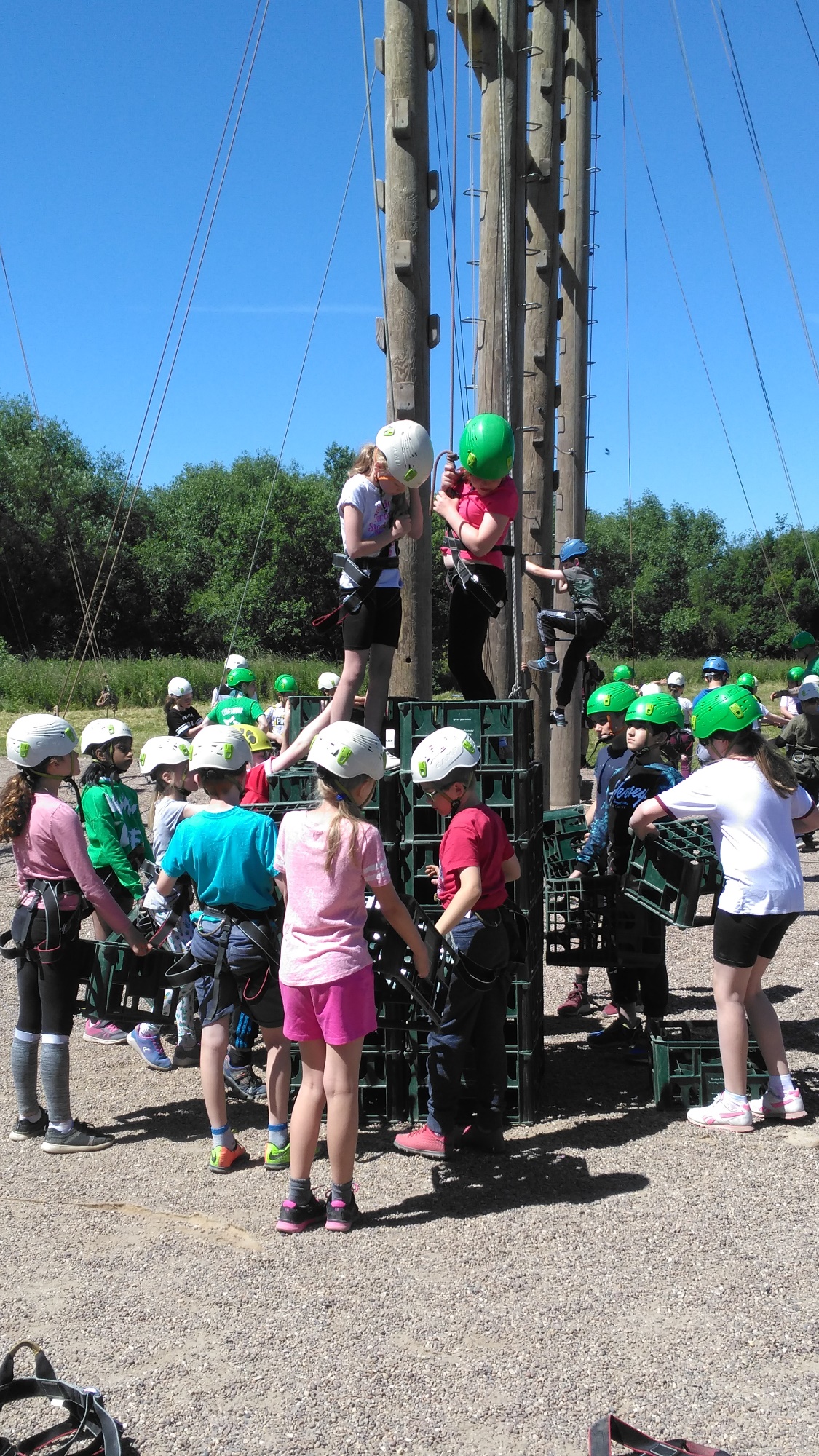 In the evenings, after we'd had dinner, we took part in more activities such as a game of Mini Olympics and sitting around a camp fire singing songs.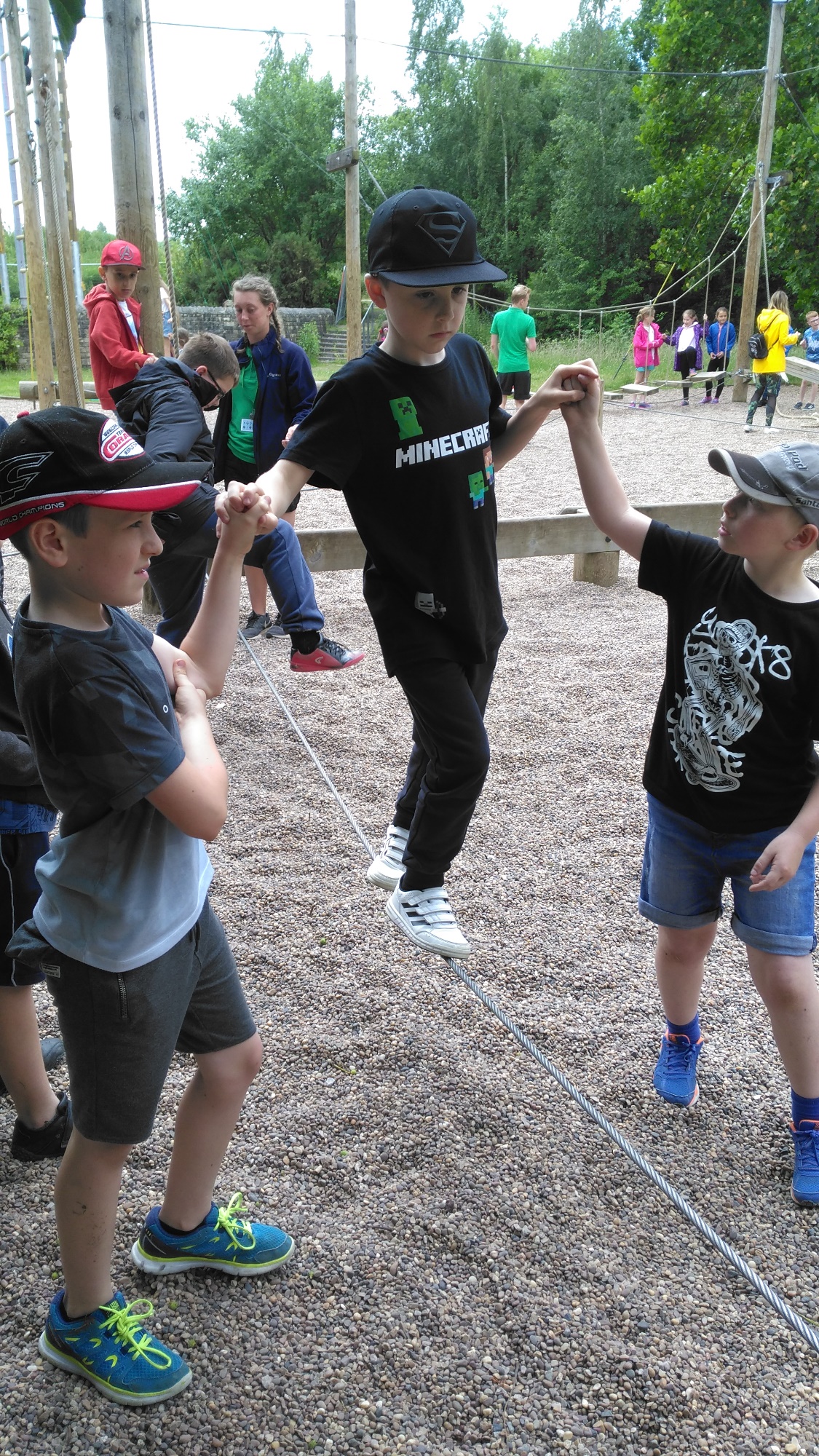 Our favourite activities were the climbing wall because we all challenged ourselves and had a go, even though some of us found it scary.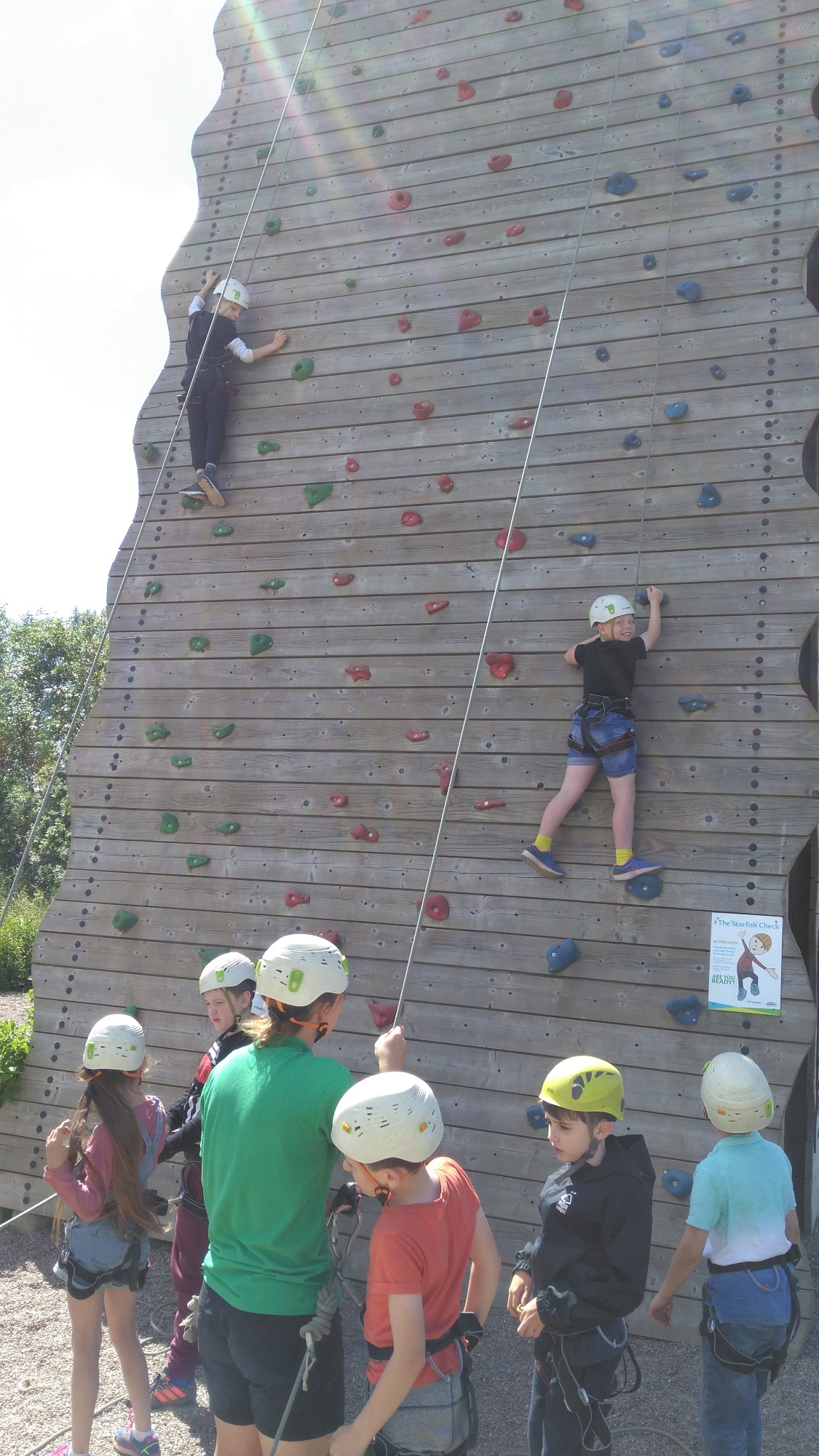 Although the trip was fun, we also learned a lot from it. For example, during Bush Craft, we learnt how to build dens and filter dirty water to make it clean and during orienteering we learnt how to read a map and find co-ordinates around the Kingswood site.
One of the funniest moments of the trip was watching Miss Stephens, Mrs Corringan and Mr Barkley have a race on the space hoppers during the mini Olympics because they kept falling off them!
We all had a great time and we enjoyed working together as a team.
By Sai, Year 4