Sarah Outen MBE Assembly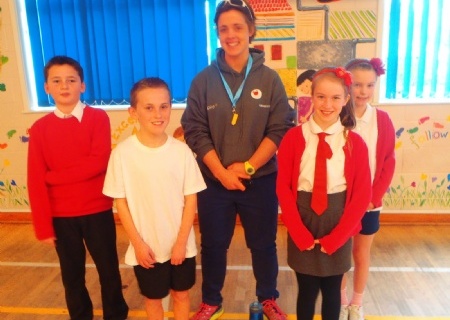 Amazing adventurer, Sarah Outen MBE visits GHF school. Report by Samuel Davie and Harrison Brewin, Defoe class.
On 25th of February, the entire school attended an assembly led by Sarah Outen (pictured above with our Young Ambassadors). Sarah talked us through her amazing journey, the London2London Challenge, which took her four and a half years. She showed us pictures of some of the people she met and talked to us about some of the wildlife she came across via pictures and a video. She also told us the amazing story of Gau, a man she met in China who cycled for five weeks across the Gobi Desert with her in temperatures of 50°, despite not even owning a bike until the day before they set off!
Everyone enjoyed it. Here are some quotes from some of the pupils:
Rebecca Simmonds, Y5: "It was very exciting."
Finnley Brewin, Y5: "It was really inspiring."
Bailey Coumbe, Y6: "Sarah really brought across the message - Never give up."
Sam Carter, Y6: "It was really interesting to learn about the journey and her emotions."
Luke Hall, Y6: "Very inspiring - I want to do it!"
Freya Munns, Y6: "Sarah was very inspiring and made me be confident enough to achieve my goals in any aspect."
Click here to find out more about Sarah.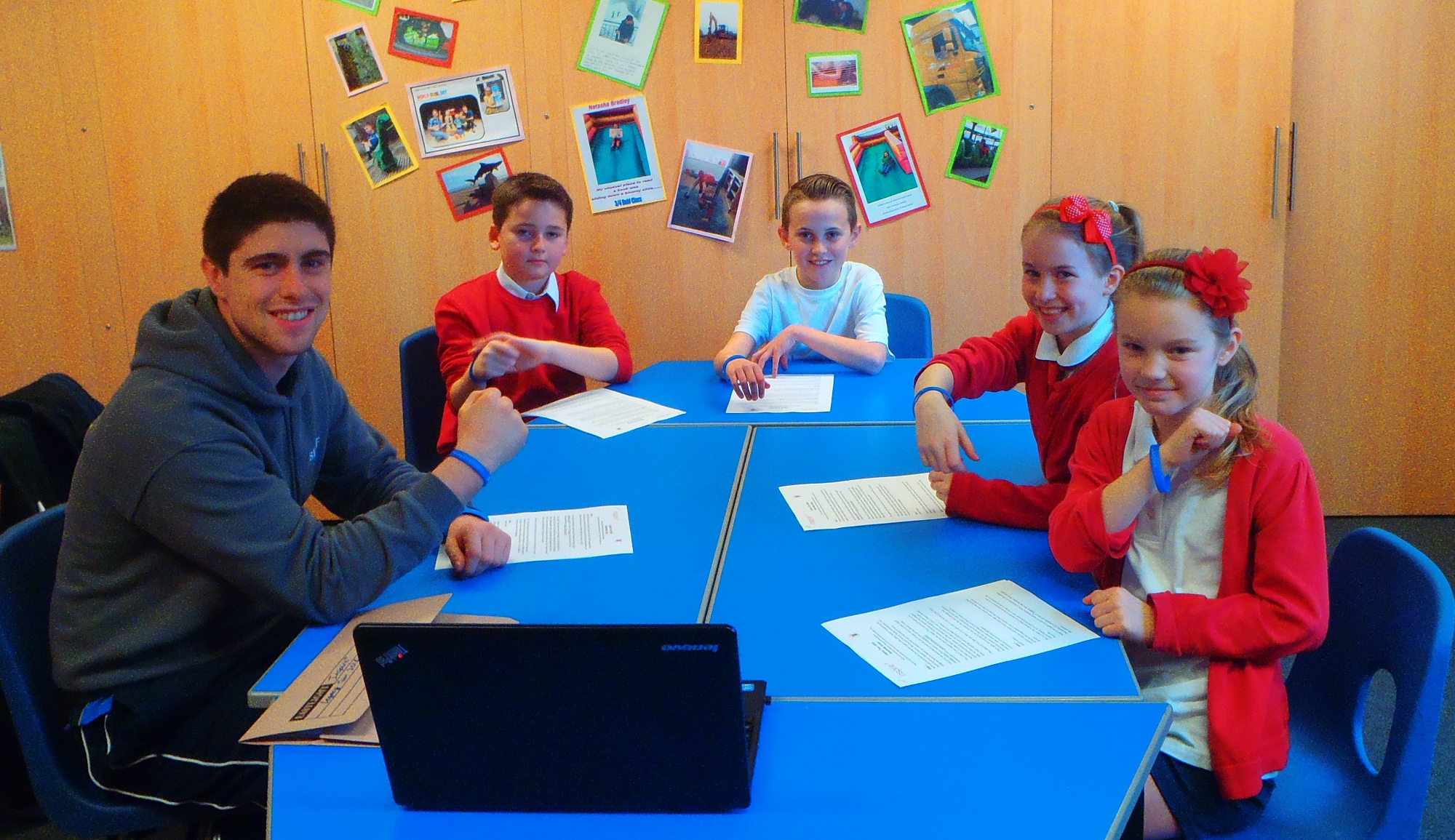 Our Young Ambassadors have been busy training with Inspire+, preparing for the Legacy Tour which will reach our school on the 15th March. There will be a special assembly and some pupils will have the opportunity to play tri-golf with a pro from Belton Woods Golf Club. Afterwards our ambassadors hand over the tour to St Sebastian's school.