Spring Term Curriculum and Learning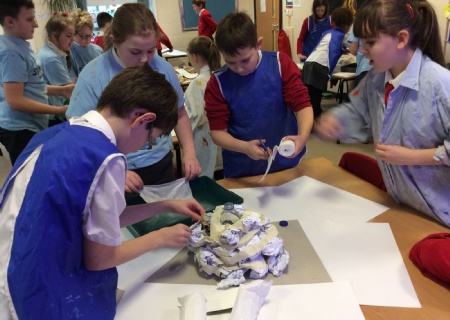 Information for parents about what pupils are learning this term.
We have had a great start to the Spring term with our art theme days based on our 'Hopes and Dreams' for the future, as well as Takeover Day. We are looking forward to sharing the children's work and ideas with you.
This week, pupils are finding out about their new topics and they have been really enthralled by the activities teachers have planned to introduce the topics. Y1/2 have wadded through the muddy garden in their wellies looking for mysteriously disappearing leaves and Y5/6 have been creating mini volcanoes and making them explode!
Here are the Big Questions and links to curriculum newsletters for parents with details of what the children will be learning about.
Year 5/6 – Upper Key Stage 2 - What makes the Earth angry? (Volcanoes and Earthquakes)
Year 3/4 – Lower Key Stage 2 - Why is water so important?
Year 1/2 - Key Stage 1 - Where have all the leaves gone?
We are also looking forward to:
Young Voices concert in Sheffield on 12th January
Sports Hall Athletics completion (selected Y5/6 pupils) on Friday 27th January
Science Week starting Monday 13th March
Parents' evening on 14th and 15th March
Red Nose Day on Friday 24th March
Y3/4 musical performance w/c 27th March
Easter Services on Thursday 30th March
We have some workshop/information events for parents too:
Learning at GHF, Wednesday 25th January at 11am and 5:30pm
SATs and assessment briefing for parents of Y2 and Y6 pupils, Monday 6th February at 6pm
Keeping your children safe online with the NSPCC and O2 – Monday 27th February 2pm
We will be providing important and valuable information for parents that can support with the children's learning so we hope you can attend.