Our Learning
Our pupils are passionate about learning and have a real thirst for knowledge. You can find out all about our curriculum and the things they are learning about on the pages in this section.
As well as learning about things, our pupils learn how to be brilliant learners and about how they learn.
Growth Mindset
We have been working on developing our growth mindset. This is the idea that we can grow our brain's capacity to learn and to solve problems.
One of the biggest and most challenging changes we have made is the language we use. For example, we are all regularly using the word 'yet'. Knowing that we can't do something yet but we will be able to if we keep practising, motivates us to continue to learn. Through this the children understand that there is no limit to what they can learn and achieve.

Click here to see a video that explains more.
We have also been looking at the importance of mistakes. The children know that mistakes are an essential part of learning and that without them, we are not challenging ourselves enough. We are now celebrating occasions where children have realised their mistakes and learnt from them. This makes the children much more confident and willing to try new things.

Our Learning Muscles
The brain is like a muscle – the more you use it, the more effective it becomes! The GHF BRAIN helps children to focus on the skills that make a successful learner.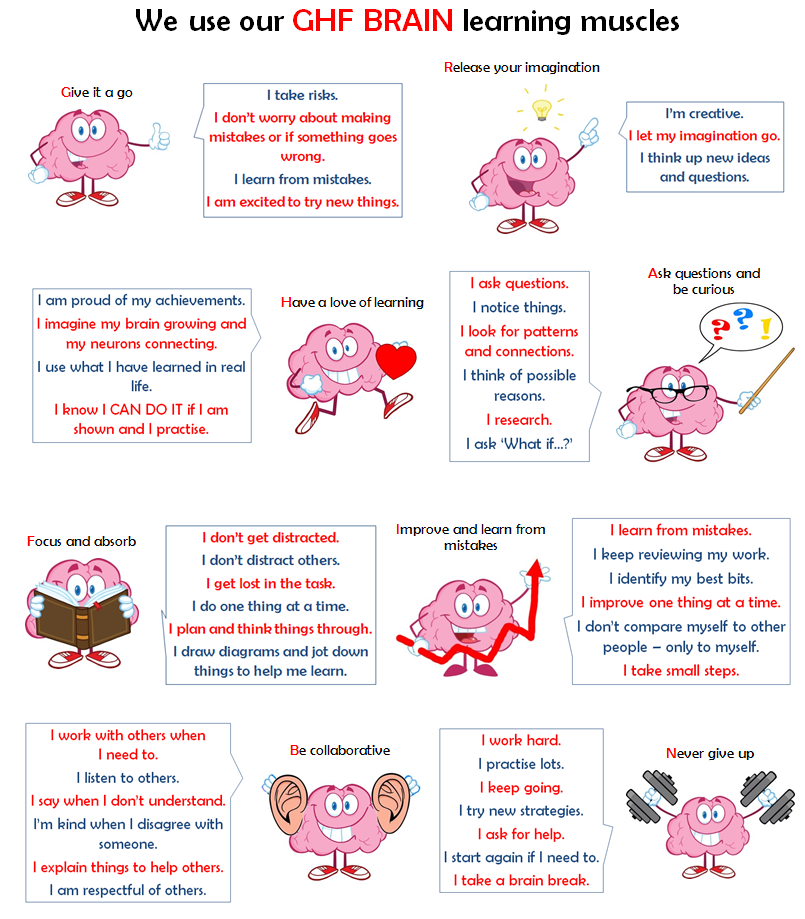 Learning Partners
Your child will often work with a learning partner. Together they'll share their ideas, plan their work, solve problems and reflect on their learning. It helps children to learn, even when they are at different stages of their learning. Learning partners are chosen at random and change every week. This is also great for helping the children to learn how to work with many different people, which is a life skill!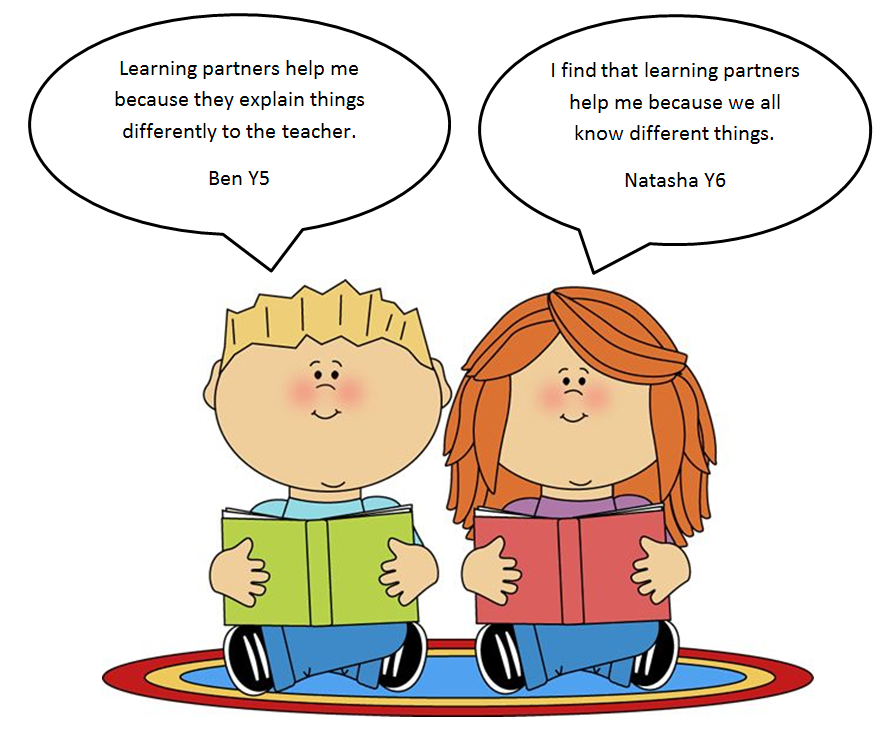 Mastery
At GHF we have a mastery approach to learning. This means we spend time becoming really confident with a particular skill before moving on to something new. Practise is really important. We practise skills not until we get them right, but instead until we can't get them wrong. When we are fluent with a skill, we deepen our understanding by applying it to different contexts and problems and explaining what we know to others.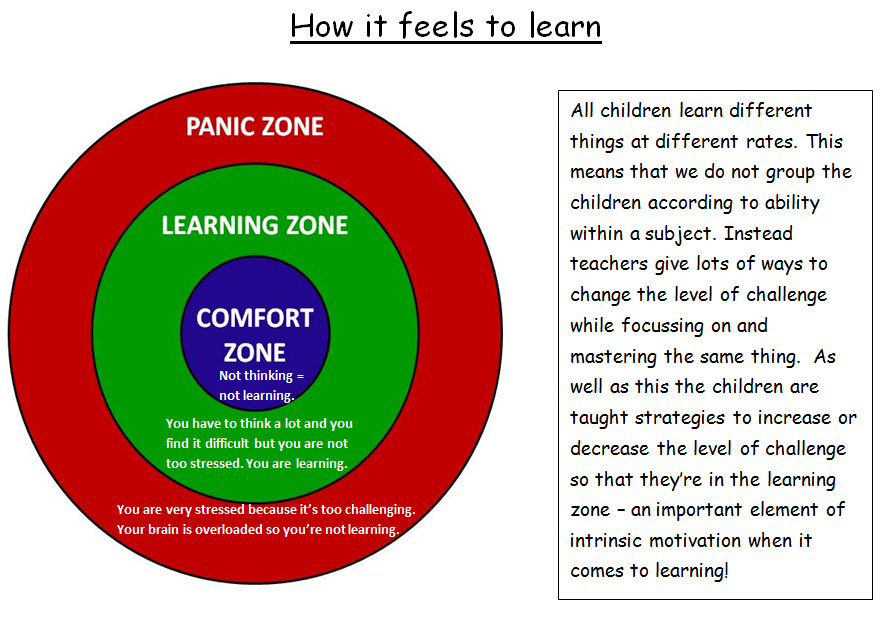 Class Dojo
As a school we are using Class Dojo to encourage and monitor the development of each child's attitude to learning. Are they curious? Do they show a love of learning? Can they focus and absorb? Are they able to work collaboratively?
Parents can keep track of their child's development by signing up. They will only be able to see their child's progress, not any other pupils. It is simple to use and can be used on any device. Parents will receive updates every time your child receives points for developing a particular skill. Knowing that their parents will be informed every time they achieve points towards a skill really helps to motivate the children.
Take a look at www.classdojo.com.
Need help with accessing or using ClassDojo? https://classdojo.zendesk.com/hc/en-us/categories/200185365-For-parents