Christmas Round-up
Please enter an introduction for your news story here.
Christmas Discos
On Tuesday the 3rd of December, the FSA held the annual Infant and KS2 Christmas discos in the hall. There was music playing during the disco (including Christmas music) and lots of children were dancing and singing. During the disco, there was a bubble machine which everyone seemed to enjoy.
We all had a break to enjoy a biscuit and a drink before we started dancing and singing again.
We also played lots of party games including an air guitar competition where the winner won an air guitar and Cotton Eyed Joe where everyone picked a partner to do a cowboy dance with.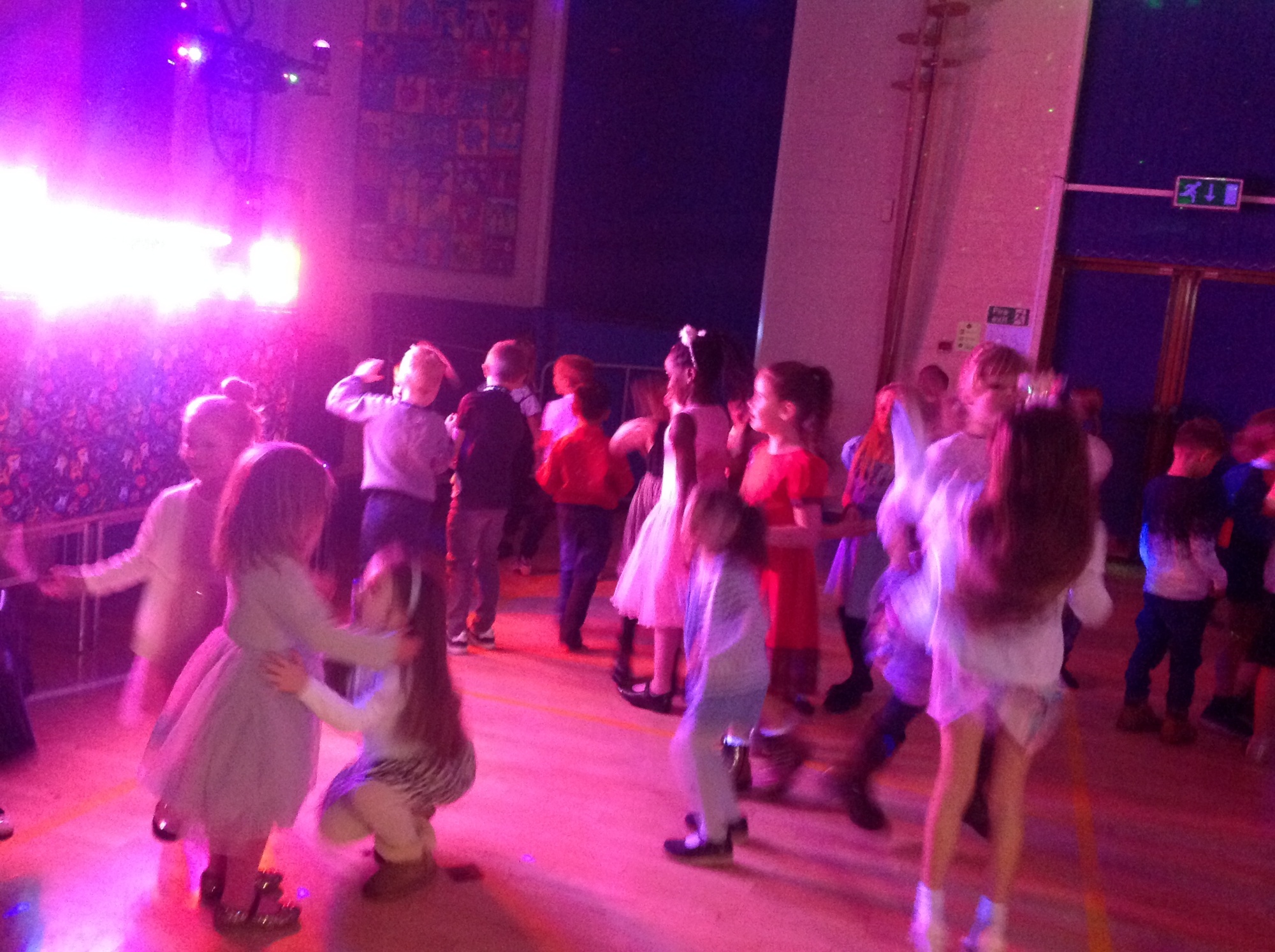 By Sophie and Simone, Year 6
Christmas Fair
On Friday 13th December, we held our annual Christmas fair. There were lots of stalls for different things, including food, drinks, face painting and stalls that sold the crafts that different year groups have made. Some of these crafts were Egyptian pencil cases, tea light holders, stockings and homemade wrapping paper. There was also a Father Christmas sitting in the hall who everyone loved seeing.
Some of the games stalls included the tombola, the lucky dip, throwing the hoop around the reindeer antlers, water and wine and the one where you throw ping pong balls in cups to get sweets.
It was great to walk round the hall and see all the different stalls!
Thank you to the FSA for all their hard work organising this. We raised £1400 for school.
Amarris, Year 5
Christingle
On Monday 16th December, the whole school participated in Christingle Day. In the morning, all the classes went down to the hall and made a Christingle orange, which included cutting the orange (to fit the candle) and tying red tape around it to symbolise the blood of Christ. After this, we took our oranges to a different table and placed cocktail sticks with fruit and sweets on in the orange – these symbolised gifts from all four corners of the world. Finally, the candle was placed in the middle of the orange.
That afternoon, KS2 walked up to St Sebastian's Church and had their Christingle service. We sang lots of songs and listened to an important message from Mr Buckeridge and the Bishop of Lincoln. Young Voices performed 'When Christmas Comes to Town' from the Polar Express, Year 5/6 spoke about the Christmas story and Year 3/4 spoke about The Children's Society.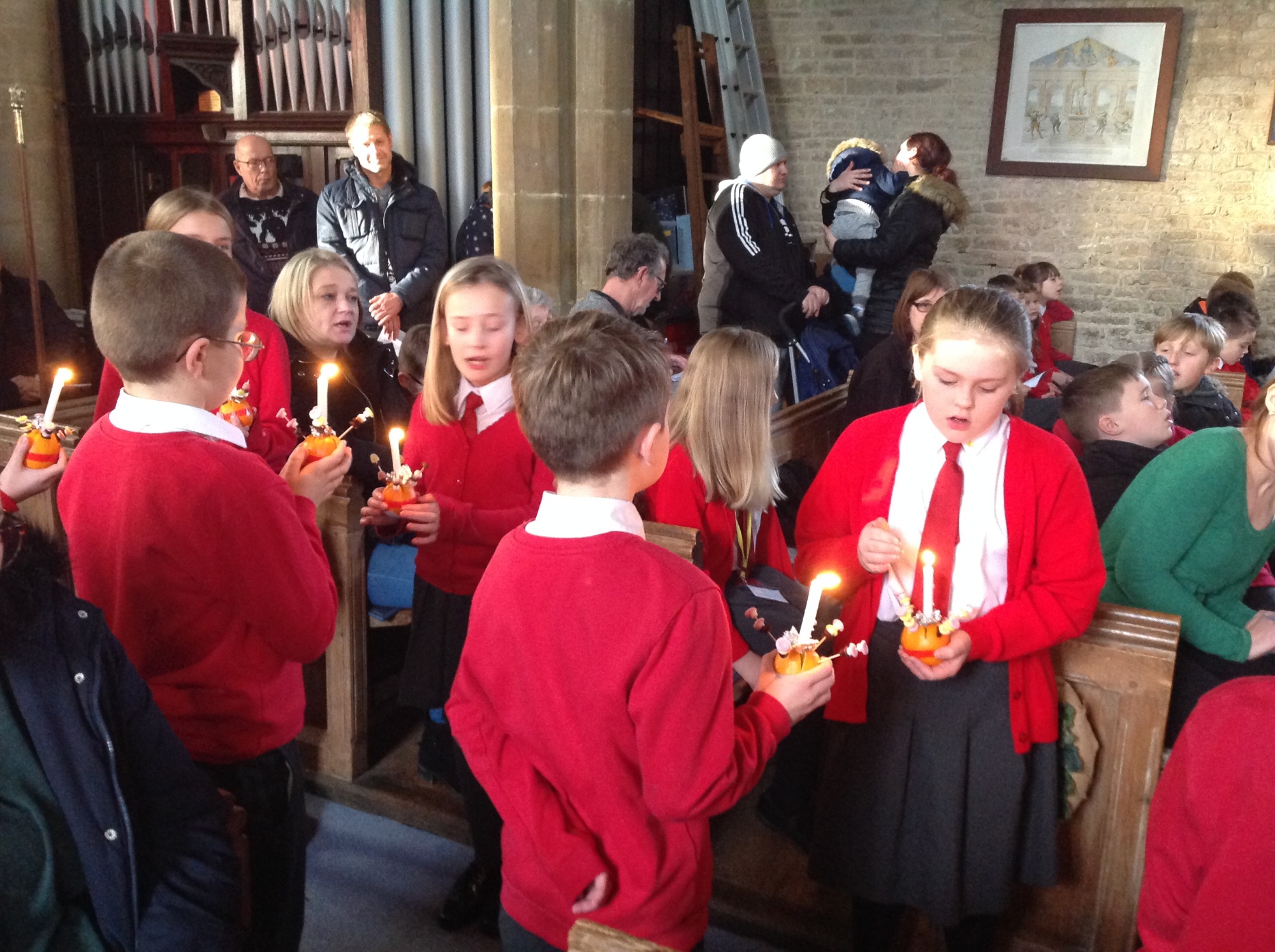 KS1 had their Christingle services on Tuesday 17th December and they sang beautifully. Jennie Fytche also came to speak about the importance of Christmas.
By Fenton and Esme, Year 4
Key Stage 2 Sing Along
On Thursday 19th December, Key Stage 2 took part in a singalong that some of the parents attended. During the Singalong, we sang lots of different Christmas songs including White Christmas, Little Donkey and Let it Snow. Christmas poems were also read out by some of the classes.
We enjoyed performing the songs that we have learning in front of parents and the rest of the school and it also made us feel very festive!
By Talia, Year 4