Mini-Olympics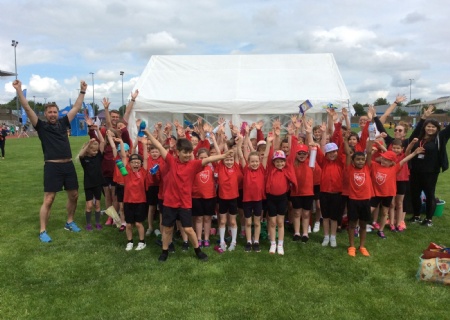 Year 3 have a brilliant time in the Mini-Olympics.
On Tuesday 18th of June, Year 3 visited the Meres Leisure Centre in Grantham to take part in the annual Mini Olympics. There were lots of other local schools there too.
We took part in some really fun sports while we there, including hockey, wheelchair racing and football skills. We also learnt a special dance that all of the schools performed at the end which was really good!
Whilst we were there, there was some great drum music being played and a school performed 'This is me' which we loved watching.
Willow, Year 3