Year 6 PGL Residential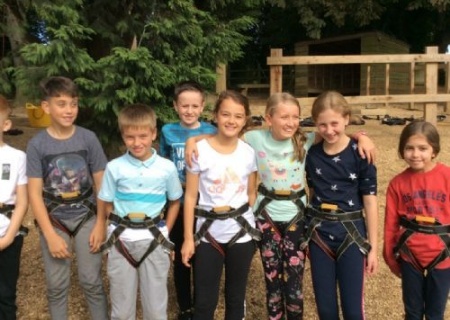 Y6 have a a fab time - in the rain!
On Monday 23rd to Wednesday 25th September, Year 6 had their annual residential trip to PGL in Caythorpe. During the trip, we did lots of different activities including Aeroball, which was like basketball on a trampoline, and we had a go on a giant metal swing.
We took part in many other activities including orienteering, buggy building, climbing, high ropes and archery. We also had a really funny game of Cluedo. In the evenings, we had a special treat of hot chocolate!
Although it was raining for most of the trip, we all had a great time and we enjoyed taking part in all of the different activities. It was a great way to start off our final year at school!
You can see our photo album here.
Caitlin and Fran, Year 6