Sarah Outen's epic visit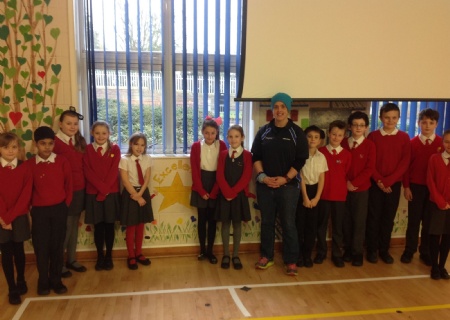 GHF pupils are inspired by Sarah's resilience.
On Tuesday 31st January 2017, Sarah Outen visited our school to explain more about her extreme global expedition. Her journey took her around the globe, from London to London and she accomplished this by sailing, rowing and cycling. This amazing trip took her an astonishing 4 ½ years to complete.
Although she encountered some terrifying setbacks, which included tropical storms that led to her having to divert her course, electrical faults on her boat and extreme harsh weather conditions that wreaked her first boat, she carried on regardless. Sarah is a very resilient lady and made it, never the less. The message of how important perseverance and determination is to success and not to fail was put across well to the children in the assembly.
Everyone was gripped by her action packed adventure and what she achieved. It is amazing and inspiring to know how much resilience Sarah showed during her long, hard and truly successful journey.
By Francessa Hall and Ben Blakey