Sam Ruddock Visits GHF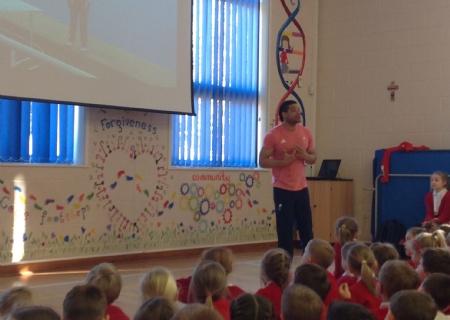 Another inspiring visit from Sam
On the 9th March 2017, Sam Ruddock (Paralympian Athlete) visited our school to talk about the Rio Paralympic Games 2017.
To begin, Sam talked about his disability, cerebral palsy. It is because of this disability he has to compete in the Paralympics. After that, everyone had to turn on their quiz brains as Sam fired plenty of questions at us in the audience.
There were some lucky children who got the chance to wear the official shirt that the volunteers wore at the games, Toby Stevenson, Teirnan Powell, George Heath and Jessica Corrigan were amongst them.
Next, he explained about the accommodation, his room-mate and his training and then all about the Rio Games themselves. This lead to him showing us a video of the shot put final which unfortunately, he came 6th out of the 6 athletes who competed.
Finally, he showed off a little of his 'touristy' side and showed us photographs of himself touring all around Rio.
There were great vibes around the hall.
"Girls, I love those bows; I want one!"
By Owen Spencer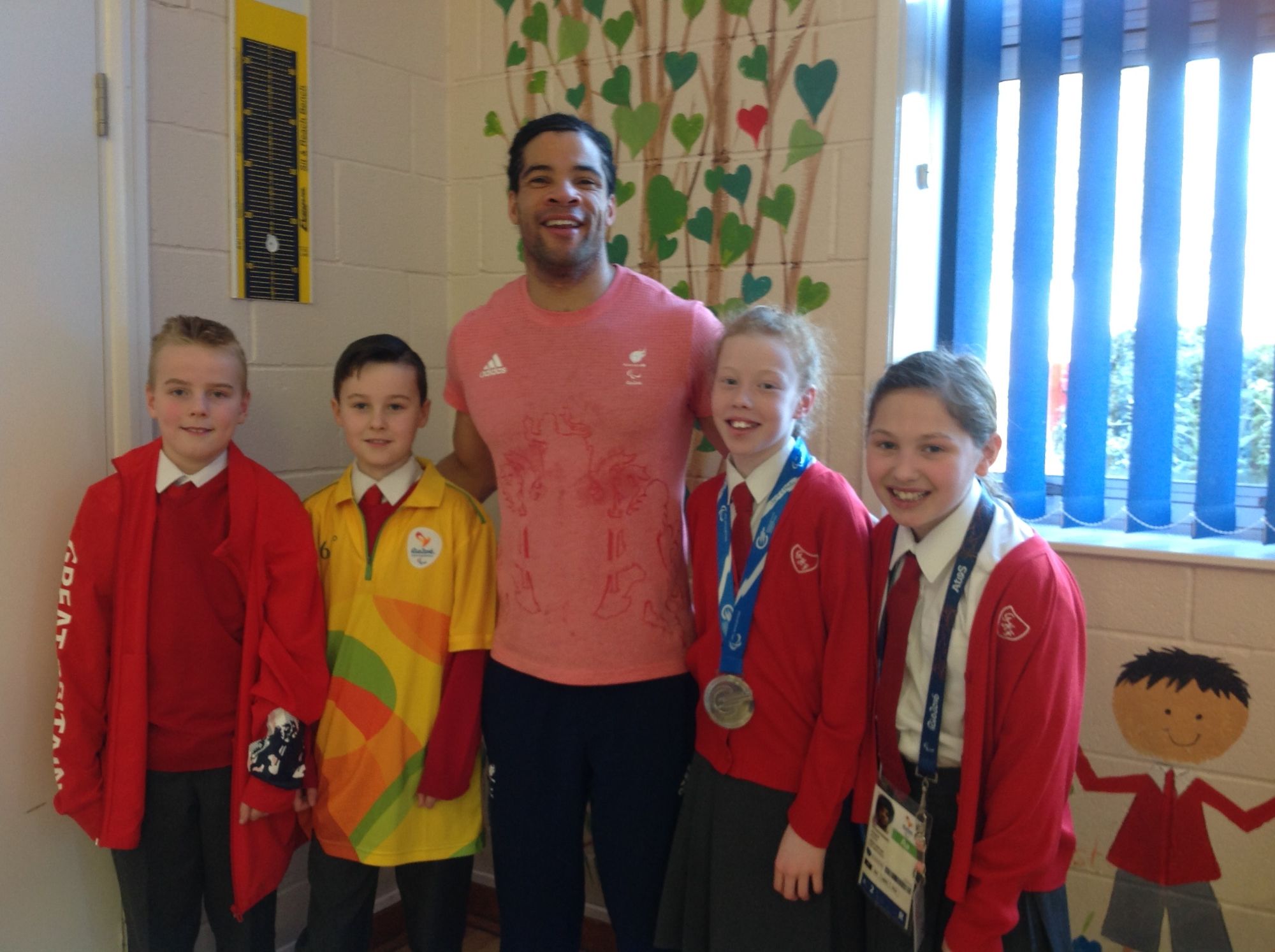 Sam had a really important message for us all: he told us to stay positive, even when your dreams don't quite go to plan. Sam was gutted when he came last in the shot put final and he could have stayed negative—but he didn't. Sam never gives up and truly represents the spirit of excellence. He's a great role model for us all.