Legacy Tour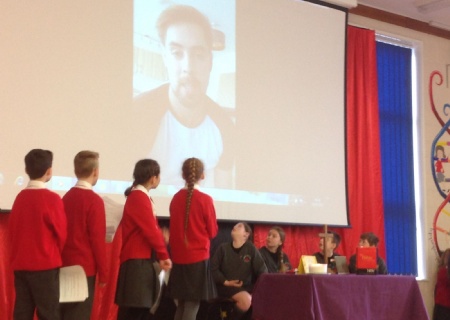 GHF pupils inspired to lead healthy lifestyles.
On Wednesday 29th March, we received the Legacy Tour from Isaac Newton School before we passed it on to St Sebastian's. Our Young Ambassadors told us how all the Inspire+ Ambassadors—Sam Ruddock, Sarah Outen, Ben Smith, Sophie Allen and Shona McCallin—want us to think very carefully about staying fit and healthy by reducing our sugar intake and doing more exercise.
The Legacy Challenge will help us to do this and we will be completing it in the summer term, with some activities the children may need to do at home.
As part of the Legacy Tour, Ben Smith (famous for his 401 Marathon Challenge) has challenged us to run as many miles as we can on one given day which we will do early next term.