Jonathan Broom-Edwards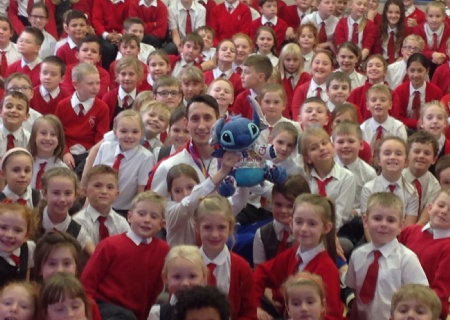 Paralympian high jumper visits.
On the 1st November, we were delighted to meet Jonathan Broom-Edwards. The Inspire+ ambassador and Paralympian high-jumper came for a special assembly with his best friend, Stitch.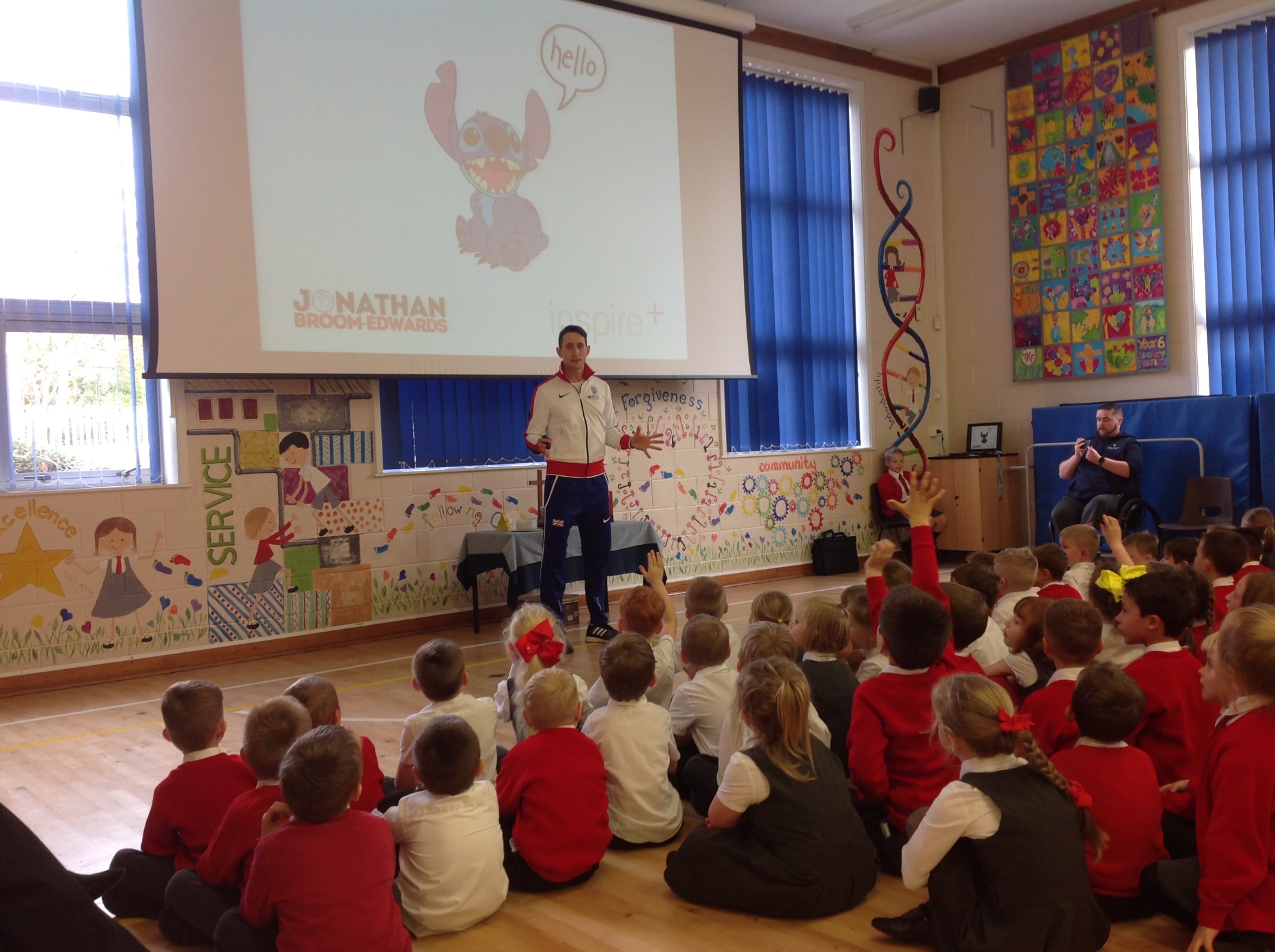 Jonathan told us about his disability and how he got into high jumping. He won a silver medal in Rio 2016 and he is busy preparing for Tokyo now.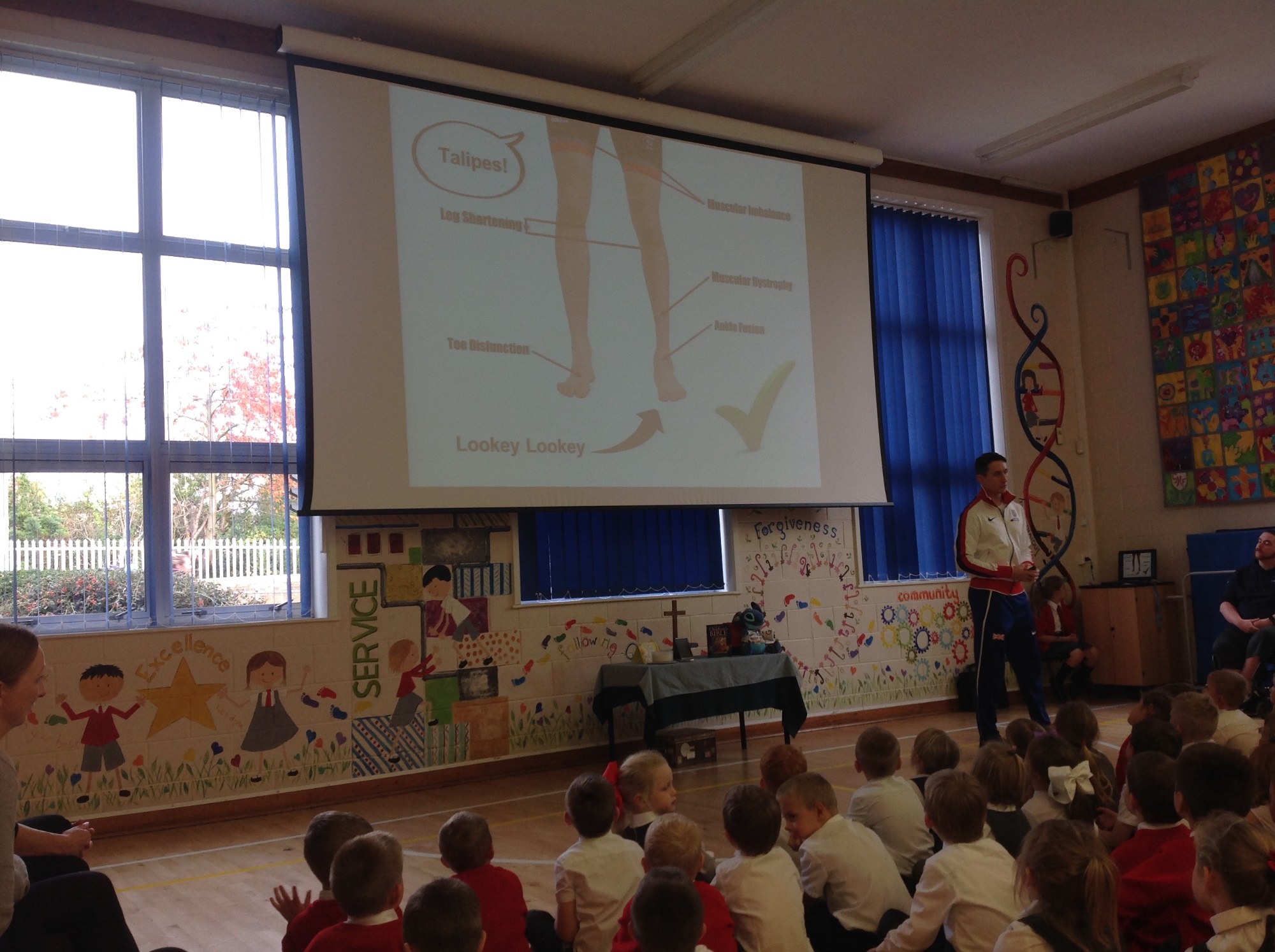 Everyone thought that Jonathon's story was really inspiring. He told us to work hard so that we can be the best we can be. Great advice Jonathon and hope your training goes well too.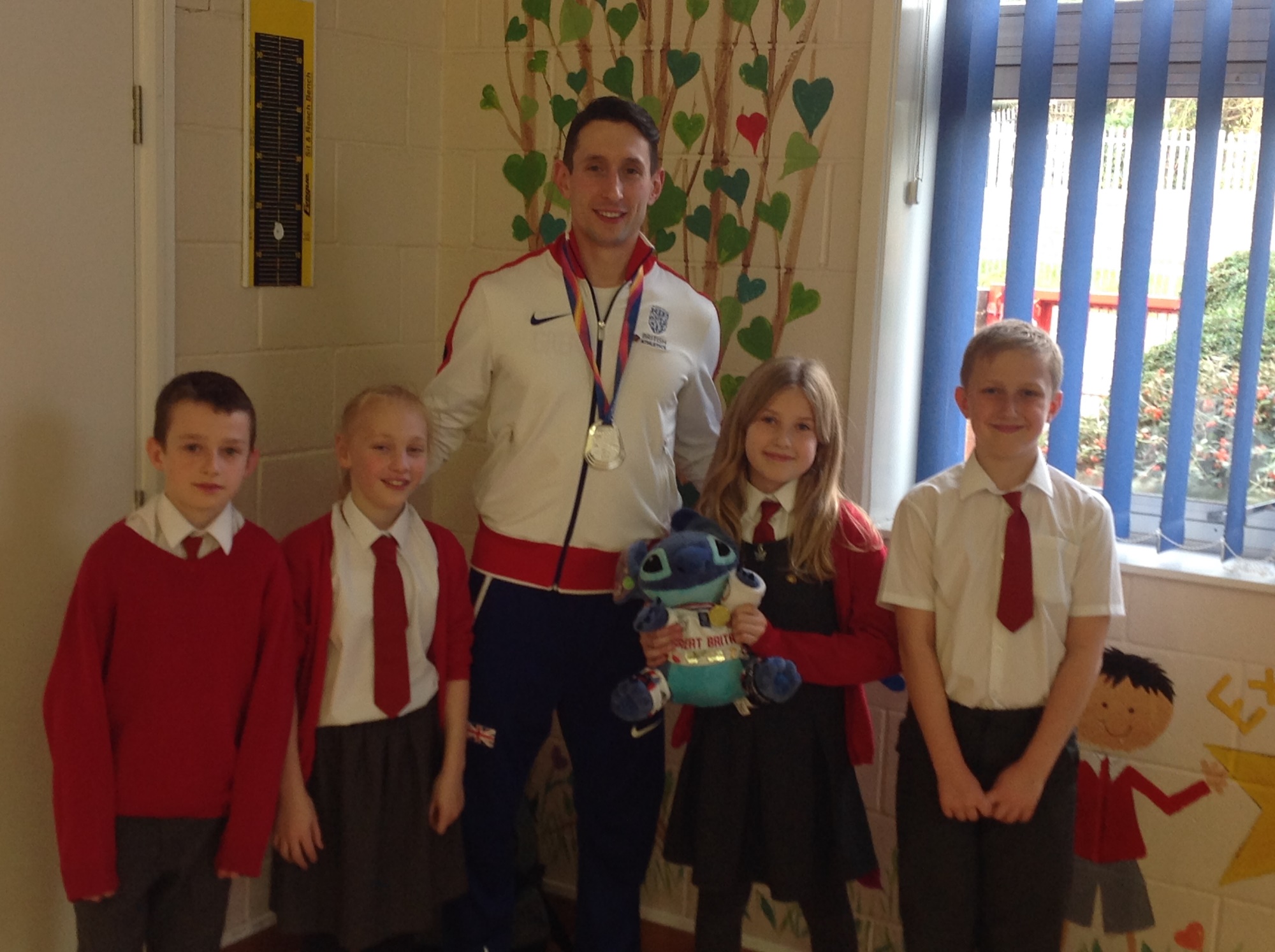 Work Hard and Don't Give Up
On the 1st of November, Paralympic athlete Jonathan Broom-Edwards came to talk to the school about his disability and taking part in the high jump. As a child, Jonathan had a muscle disability which meant his left leg doesn't function properly. During his visit, Jonathan gave us an activity where we had to stand on our right leg and go on our tip-toes and repeat this with our left leg. He told us that he could not do this on his left leg due to his disability. Jonathan then showed us a video of when he was competing in the Paralympics doing the high jump which inspired us all to believe that if we work hard and don't give up, we can achieve anything.
By Abigail and Alicia, Year 5