Merry Christmas
A round up of all that we've been up to this Christmas.
Christmas Disco
On Thursday 7th of December, the school held a Christmas disco which all children attended. We all had a fun time partying and dancing to lots of Christmas songs. We particularly enjoyed doing the Conga (although we had five different lines) and some of the children really enjoyed the bubbles that were blown. It was great to see all the children dressed up in their party outfits and seeing them dancing, especially when the Macarena came on!
Thank you to all staff, parents and everyone who helped with our Christmas disco. We're already looking forward to the next one in the Summer!
By Abigail and Imogen, Year 5.
Christmas Performances
On Tuesday 12th and Wednesday 13th of December, Reception classes McKee and Carle performed their Nativity. The children all did so well during their performances and it was lovely to see children from Reception enjoy themselves on the stage during their first school performance.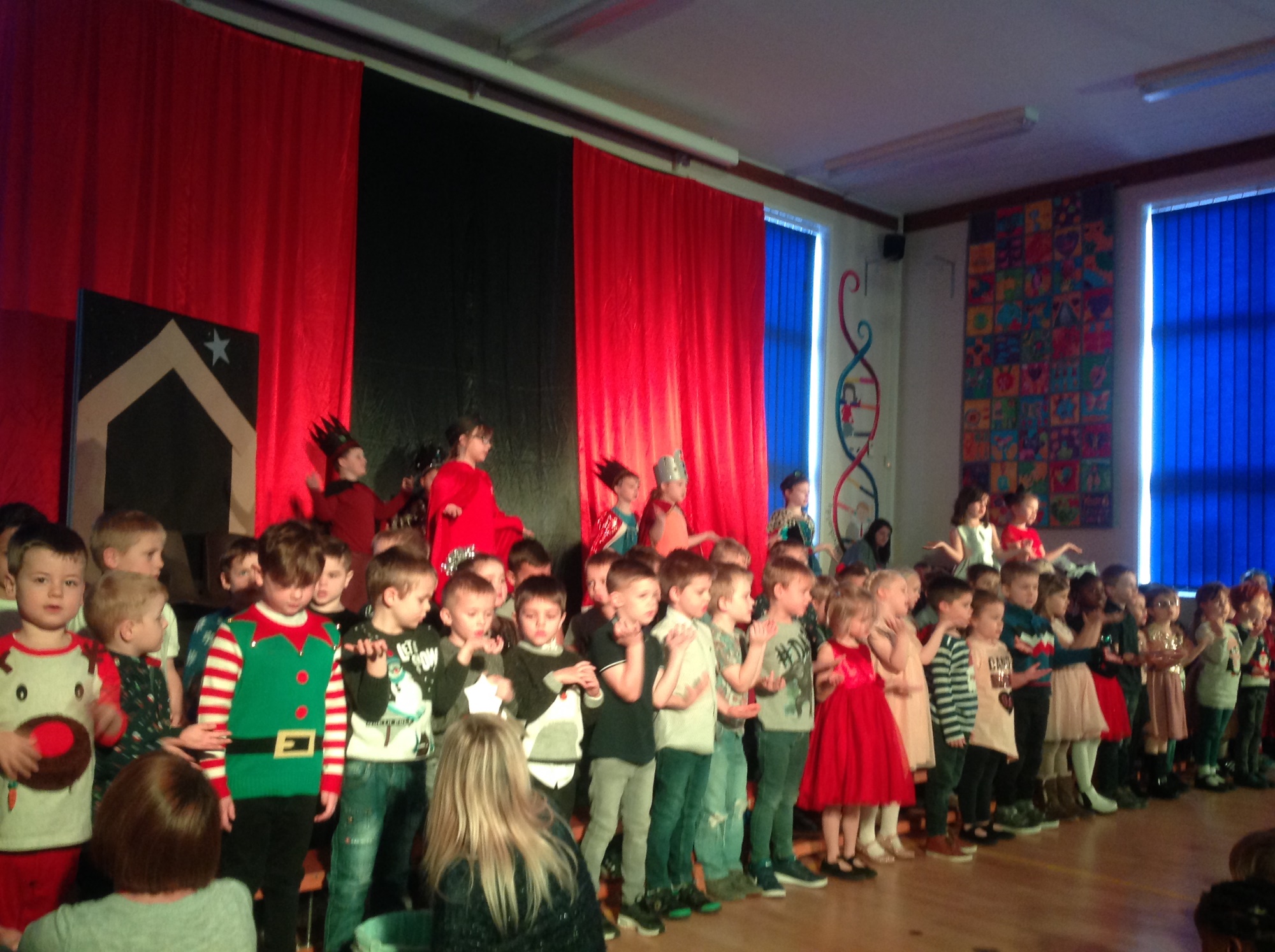 It was also great to see KS1 have so much fun on the stage during their performance of A Tale of Two Birthdays. Again, the children did brilliantly performing in front of an audience who seemed to really enjoy themselves.
By Isabelle, Year 5
Christmas Parties
On Wednesday 13th and Monday 18th of December, KS1 and KS2 had their Christmas parties. The children all dressed up in their party outfits for this fun afternoon. During the parties, there were a range of activities including drawing, arts and crafts, dancing and individual and group games.
We also played games in class such as pass the parcel and Snow Drive where you roll the dice and the number you land on tells you which part of the snowman you can draw. The person with the most fully drawn snowman wins. Everyone really enjoyed dancing and all of the different activities we took part in. We also really enjoyed all of the party food that was brought in!
By Abigail and Alicia, Year 5
Christmas Choir
On Thursday 14th of December, Young Voices attended Lincoln Cathedral to sing some extra special songs that we have all learned. We were joined by 18 other schools as well as parents/carers and visitors of the cathedral whom we sang in front of.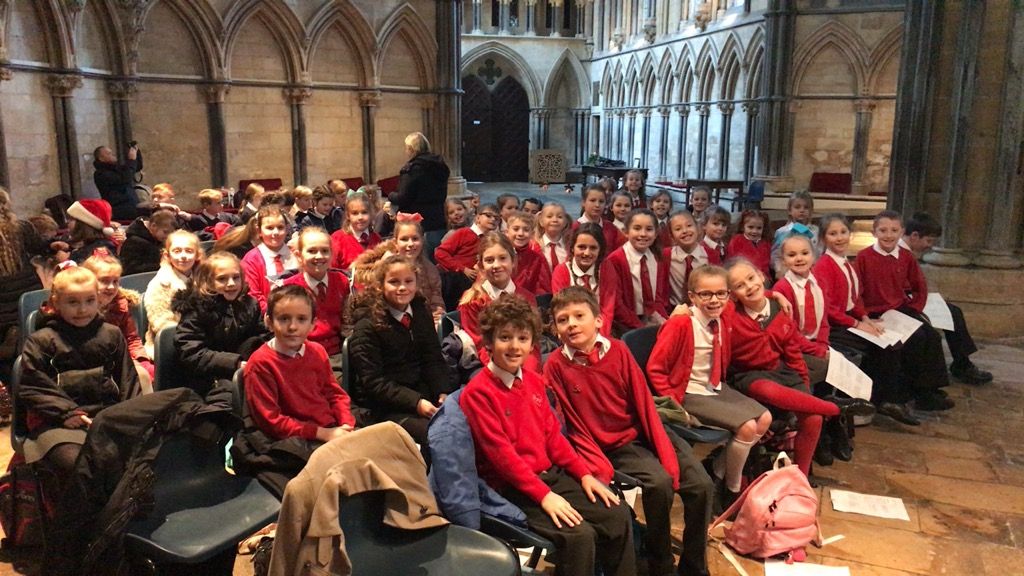 The songs we sang included Riding through the Desert, Hark the Herald Angels Sing and O Come All Ye Faithful. We all really enjoyed the opportunity to sing the songs that we have been working so hard on at Lincoln Cathedral, especially in front of so many people.
Young Voices also attended Walton Girls High School on the 8th December to performance in their Christmas Choir Festival with Barrowby and Long Bennington primary schools which we also really enjoyed.
We are looking forward to singing more when we return in the New Year as we prepare to go to Sheffield.
By Sian & Imogen, Year 5
Christmas Fair
On Friday 15th December, we held our Christmas Fair. The FSA had worked hard to make it even better than last year and it certainly was. There were lots of games, the popular raffle and tombola, food and drinks - even Santa came to pose for a few Selfies. There was a fantastic turnout of pupils and parents and school was heaving. It was lovely to see that all the crafts (from printed Hieroglyphic pencil cases to Christmas tree decorations) the children had been busy making sold really well. Huge thanks goes to everyone for their support – especially the hardworking FSA.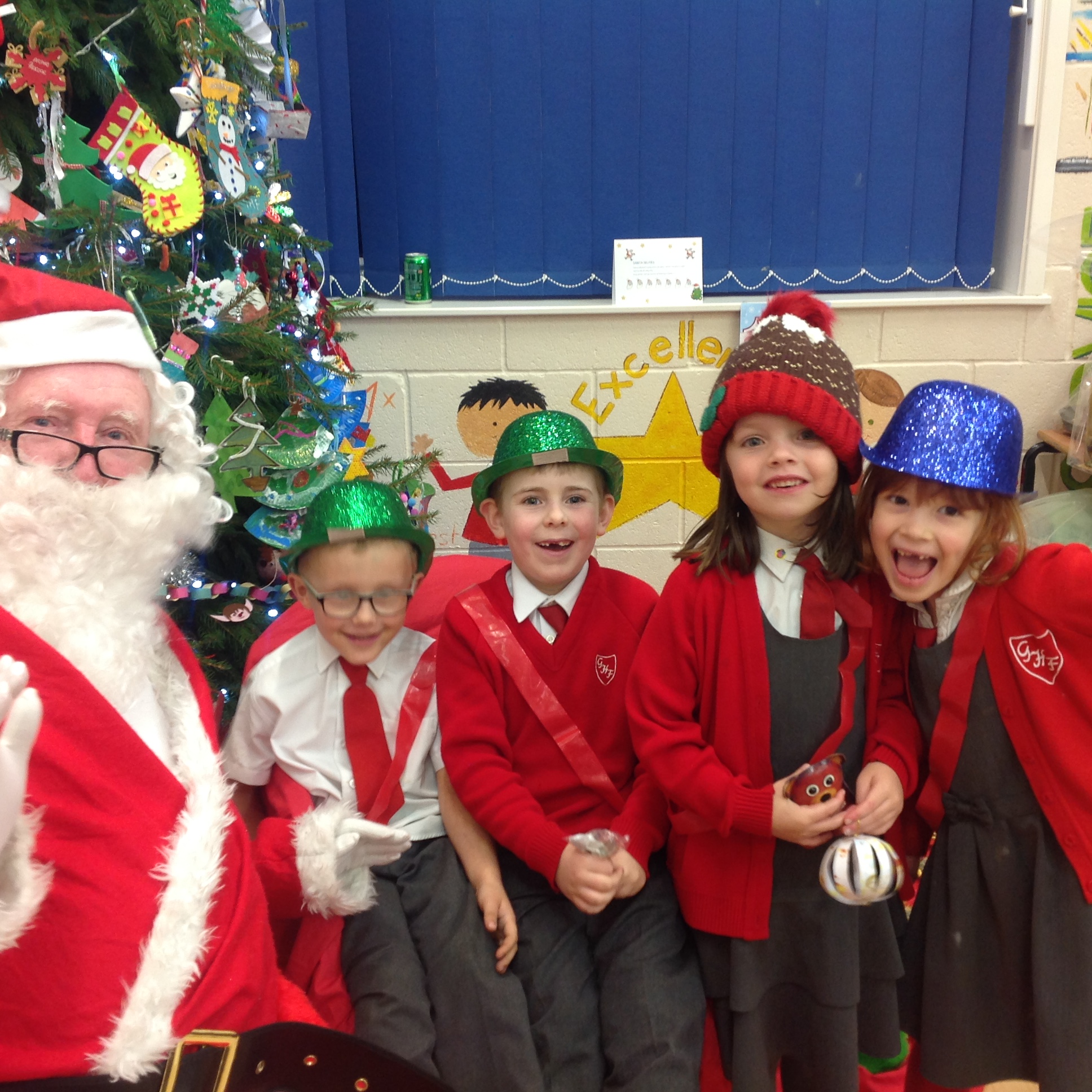 KS2 Christmas Singalong
On the last day of term, either side of our Christmas dinner, KS2 treated us to their wonderful annual Singalong. Their singing of some old Christmas favourites and some new, less familiar songs, was absolutely brilliant. The Y5/6 children performed a choral reading of The Grinch supported by Y3/4 with some super tricky Grinchy songs. The Young Voices also treated us to a sneek peek of songs from their concert in January. The Singalong left everyone feeling very festive and started off the holiday with a bang!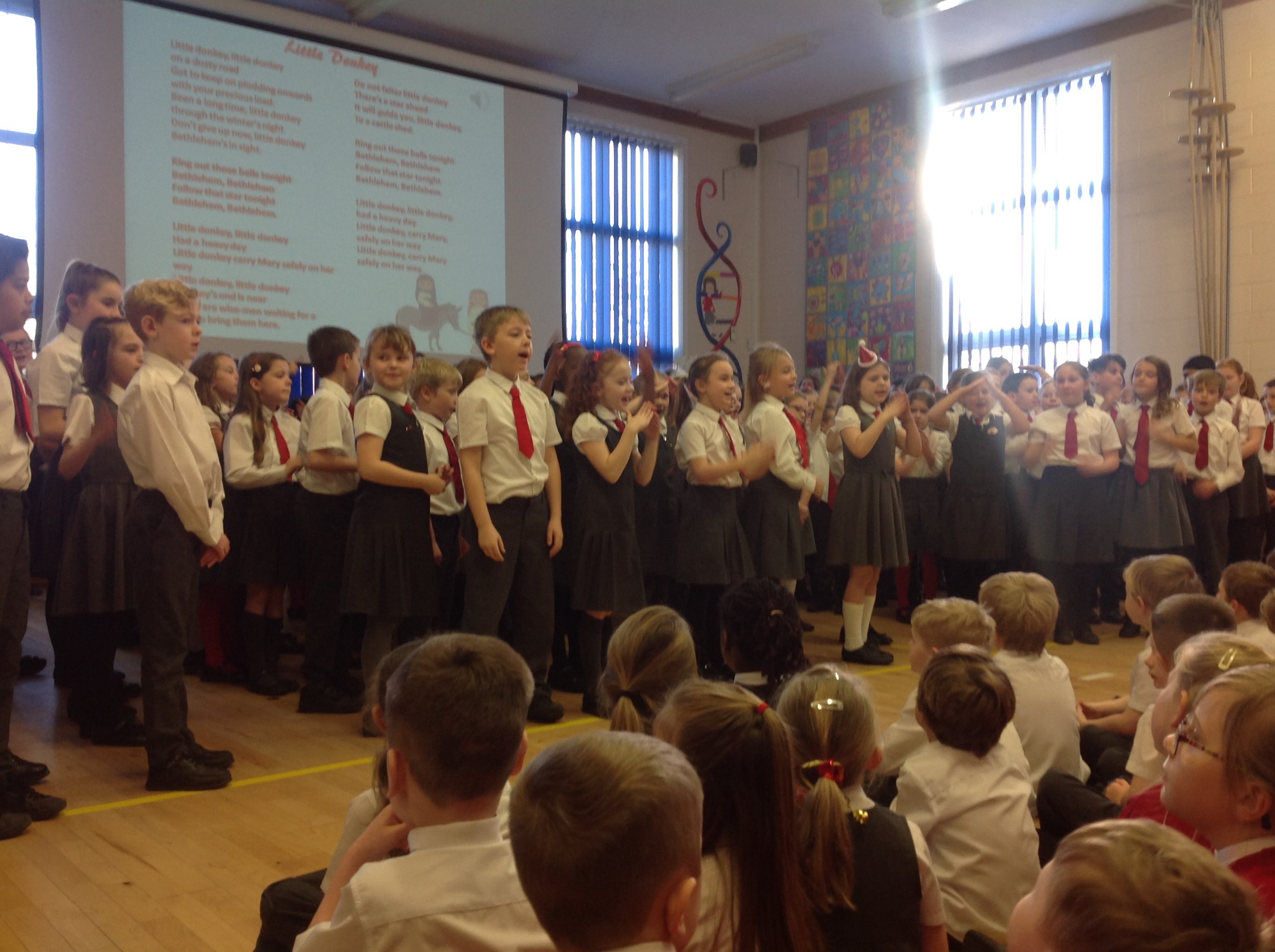 Thank you to Maggie and the rest of the kitchen staff and the Middays for serving up a fantastic Christmas lunch too.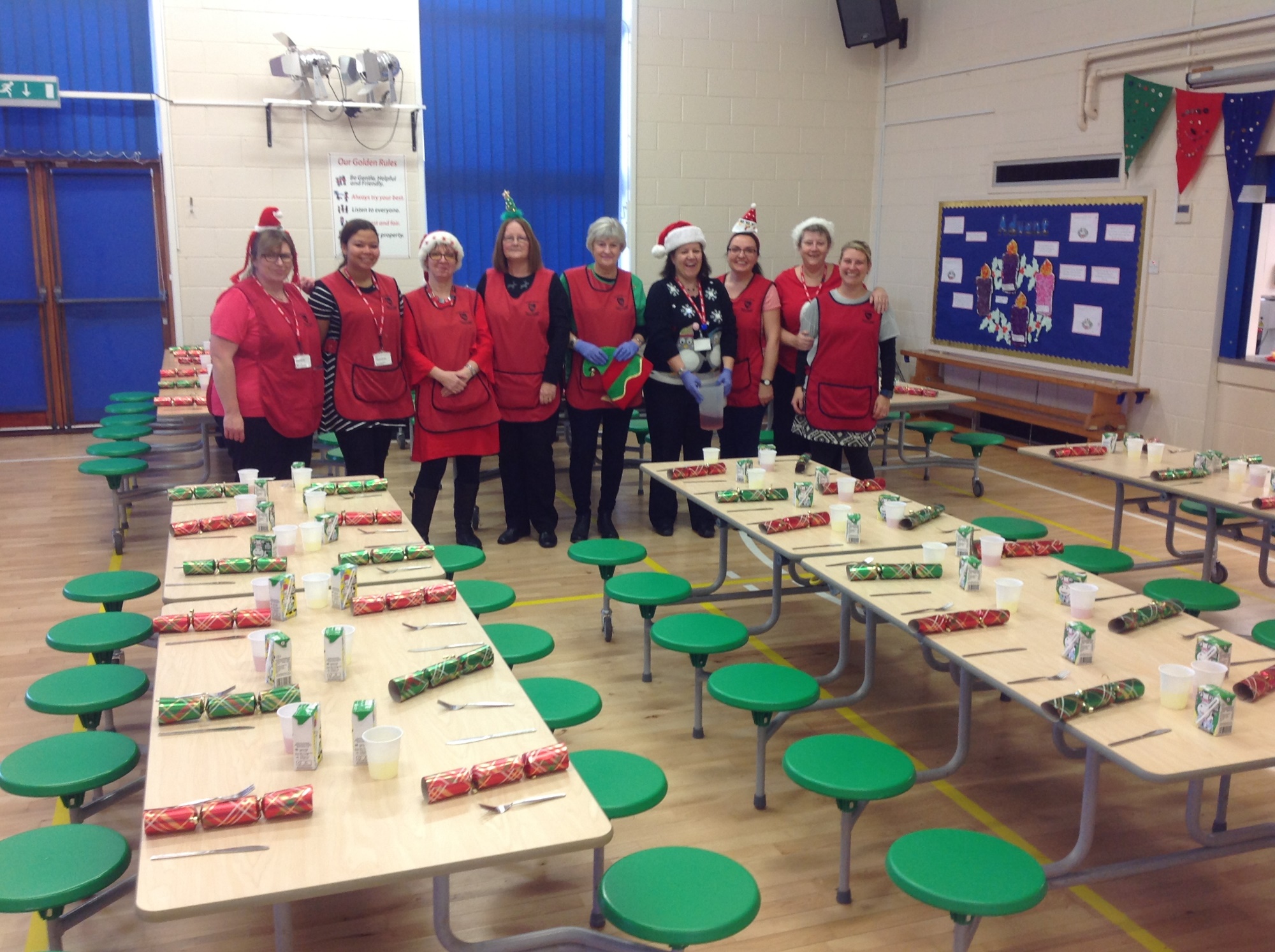 Merry Christmas everyone!