Sam Ruddock visits Y5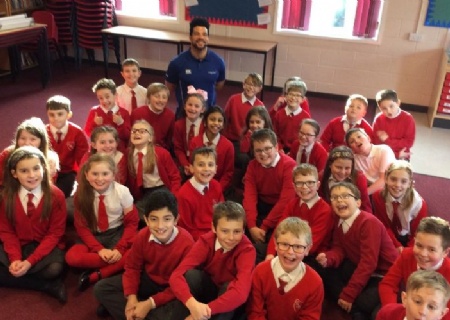 Y5 are challenged to think about emotions and stress while having fun.
On Monday 21st January, Paralympic athlete, Sam Ruddock, visited Year 5 to do his Emotion Electrics workshop with us.
We were split into 3 different groups and played different games. During one of the games, we had plastic gutters and a tennis ball. We had to the get the tennis ball through the plastic gutters without it touching us or falling on the floor. We had 5 minutes to complete the task and had to get the ball under the tables and into a box. This was much harder than it looked and very stressful!
We also played a game about emotions. During the game, someone had to act out an emotion and others had to guess what the emotion was.
We really enjoyed Sam Ruddock visiting us and we had lots of fun taking part in these different activities.
By Francesca and Holly, Year 5