Grantham Music Festival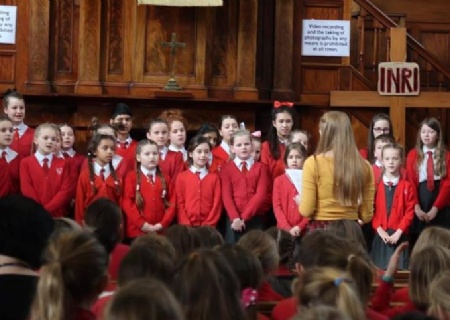 Another 'bravo!' performance from the GHF choir.
Since January our dedicated KS2 choir have been busy practising for a performance at the Grantham Music Festival. The Music Festival is an annual event where musical ensembles, choirs and individuals are encouraged to perform and share their love of music. During the schools choir event in March our choir had the pleasure of performing. We performed two songs; Electricity from the musical Billy Elliot and Si Si Si, a traditional welcome song from the Congo. The choir sang beautifully and impressed both the audience and the adjudicator. The adjucator commented on 'the lovely sound' we made and finalised her comments with 'This was a very impressive choir. Bravo!'. I couldn't be more proud!
Miss Dowsett