The Gospel Show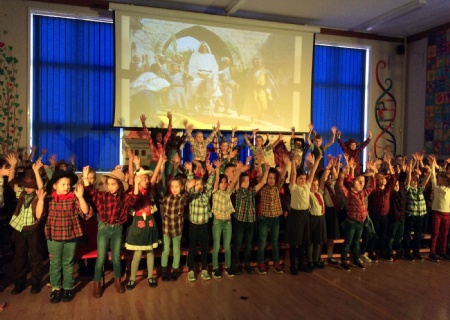 Our Year 3/4 pupils put on a super performance of the Easter story.
It has been 'Lights, Camera, Action' in our final week of term as our Year 3 and Year 4 children treated us to a wonderful performance of their 'Gospel Show'. They retold the story of Jesus' adult life in their play finishing with the appropriate timing of his death and resurrection. We all thoroughly enjoyed watching them sing and act their hearts out; they sang with clarity and acted with confidence making us all super proud.
You can see the photo album here.