Summer Term Curriculum and Learning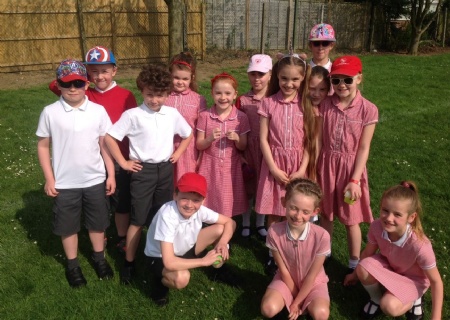 Information for parents about what pupils are learning this term.
The children have had a super first week back after the Easter break and have really thrown themselves into their learning. They have also enjoyed another visit from Paralympian Sam Ruddock this week and listened well when he talked to them about perseverance and staying healthy.
The lovely sunshine and warm weather is certainly an improvement on last term and the children have been enjoying playtimes on the field. We do spend a lot of time outdoors in the summer term so it is important that pupils have sunhats and wear sun cream for protection. They also need trainers for their outdoor PE lessons.
Here are the Big Questions and links to curriculum newsletters for parents with details of what the children will be learning this term.
As we approach the end of the year, there will be much assessment this term and teachers will be preparing the children's annual reports. Most importantly, there are a number of statutory assessments taking place:
Throughout May, pupils in Y2 will take SATs tests
Y6 take SATs tests throughout the w/c 14th May
Y1 take the Phonics Screening Check during w/c 11th June
Parents can find important and valuable information regarding assessments on our website www.gonerbyhillfoot.co.uk/SATs2018 and www.gonerbyhillfoot.co.uk/phonics.
Here are events we are looking forward to this term:
Diversity Workshops for Y6 – Wednesday 25th April
Y3/4 Quorn Kids Healthy Food Workshops – Wednesday 2nd May
Y5 Bikeability – 14th-17th May
Stay Safe Week – w/c 4th June
Y6 Lincoln & Cathedral visit – Wednesday 6th June
Reception White Post Farm visit - Wednesday 6th June
Y5 Lincoln visit – Thursday 7th June
Y3 Mini-Olympics visit – Tuesday 19th June
Y4 Kingswood residential – Wednesday 20th June
Y3 Belvoir Cricket and Countryside Day – Thursday 21st June
National Schools Sports Week – w/c 25th June
Y5/6 visit Bible Exhibition – Monday 25th June
Y5 Curriculum Enrichment Day at Walton – Tuesday 26th June
Infant Sports Day – Thursday 28th June
KS2 Sports Day – Friday 29th June
Y6 Stratford Residential – Wednesday 4th July
Y5/6 performances – w/c 9th July
Summer Fair – Friday 13th July
Transition Day – Monday 16th July
Parents should also look out for an invite to their child's class assembly this term and details of clubs their child can attend.
Parents can keep up to date with school events via the School Calendar.